Nursery Furniture that Grows With Your Child
Your new baby will go from infant, to toddler, to teenager in the blink of an eye, and if you buy nursery furniture wisely now, your child can grow up with the same stylish bedroom set that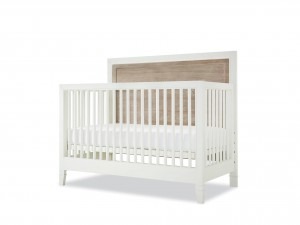 they start out with. The modern furniture industry has taken the short phases of childhood into account, so you can buy one set of furniture that will last a lifetime.
The Convertible Crib – Buy for Your Baby's Future
Find a crib that will grow with the needs of your child. Many of the new cribs are designed to be converted to toddler beds, daybeds and even full size beds complete with a headboard and footboard. Some of brands give you all of those options in one convertible crib design. You will be able to find beautiful, high quality traditional, contemporary or chic furniture that will suit your sense of style.
Changing Your Idea of a Great Changing Table
A changing table can be a temporary piece of furniture that you use for a year or 2 to hold diapers and other baby care items, or it can double as a dresser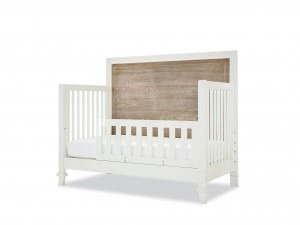 or chest of drawers that can offer extra storage for your child's belongings for years to come. Let's face it, 90% of the time, you may not be in your child's bedroom to use the changing table anyway, so you might as well put your money into a piece of furniture you will get some use out of. Some dressers for children come with a changing topper that converts a stylish set of drawers into a changing table. When your child is no longer in diapers, simply remove the changing topper and put it in storage.
Choosing Baby Furniture Perfect for Your Little Surprise
If you are decorating for your first baby, it might be enticing to make purchases that are gender specific. Every little girl should have a room as beautiful as she is, right? Choosing nursery furniture without knowing the baby's gender might help you buy the perfect set for this baby, and all of his or her little siblings. It will be easier to choose furniture that you love that is not biased toward one gender or the other. You can always accent with wall colors and décor that scream princess, or future baseball star. A colorful area rug, wall décor or wall decal can change the tone of a room without the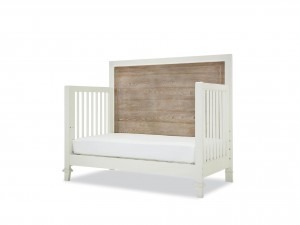 purchase of a complete bedroom set if you are blessed with a girl and a boy.
The crib sheets and bedding that you choose will instantly transform your baby's crib into the perfect space for your little princess, or your tiny sports addict.
A Chair for Mom and those Late Nights
Whether you choose a traditional rocking chair, or a comfy arm chair for your baby's room, it is nice to have a place to relax with your little one during those middle-of-the-night feedings. You may choose a chair that is more gender specific for the nursery, even though it is a bigger piece of furniture. A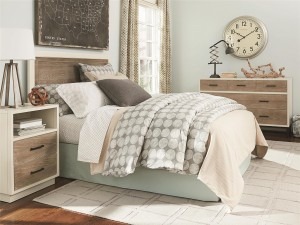 nice chair can follow your child through the ages, and be that one piece of furniture that your child keeps, even if they do have younger siblings.
Dwell to Open Kids Furniture Store
If you are looking for great nursery furniture that will grow with your children, call Dwell Home Furnishings today and be one of the first people to check out our new store, DwellKids. DwellKids will be open by appointment until early Oct., and then the store will have regular hours. The store will be located just north of the Coral Ridge Mall, at 2431 Coral Court #4 in Coralville.