DESIGN SERVICES
Refreshing Renovations
Optimize your home's beauty and function with a smart renovation plan. Remodeling projects led by a Dwell interior design team can save you from making costly mistakes. Plus, our expert eyes can help you see new ways to modernize your lifestyle.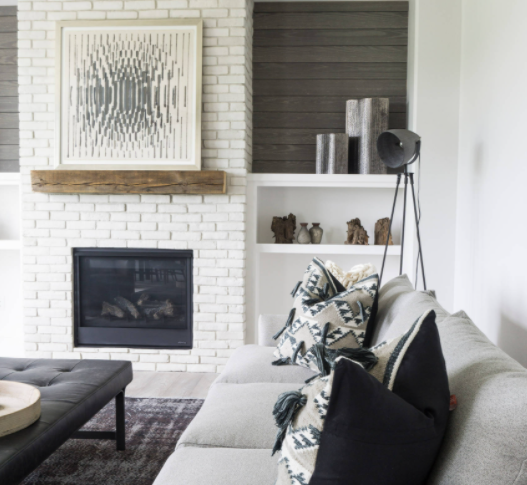 RENOVATIONS
Our Process
Make the most of your remodeling plans with quality creative advice and excellent guidance from an experienced interior designer.
You will love the results!
Consultation
Let us know your vision so we can define the scope of your renovation project, take measurements, and begin developing your personalized design.
Preliminary Design Work
We research, sketch and plan, shaping your vision into the designs you will approve.
Design Development
Selection of colors, materials, lighting and furnishings begins as your vision transforms into reality.
Construction Designs
Construction drawings and renderings are prepared to guide the permitting and building processes.
Project Management
Sit back while our design team keeps the project on schedule and coordinates construction and delivery.
Project Conclusion
Make a punch list and we'll do a walkthrough with you to ensure your satisfaction.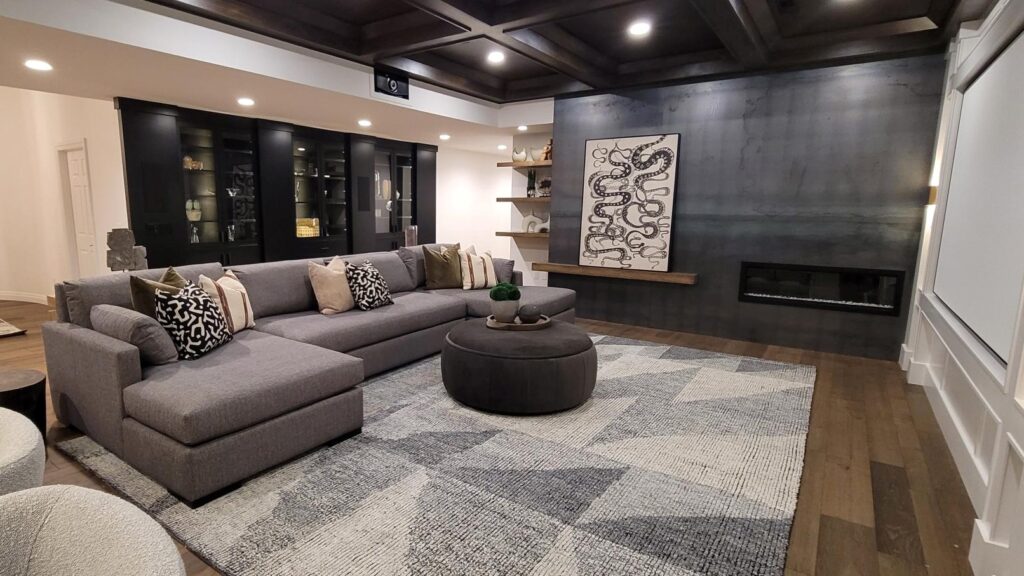 Industrial Glam
A full lower-level remodel to suit the style of the current homeowner and the rest of their home style. This remodel needed to hit a few different goals – comfortable, aesthetically pleasing non-typical theater room in a modern industrial design, with rustic masculine style, and a dash of glam.
Teri

Abby has always been wonderful to work with…Knows the style we are looking for, is innovative and has fresh ideas, and understands our project budget. I hope you know, Abby, that Scott and I always enjoy working with you and will continue to do so.
Wilson and Rose

We hired Alex to help with a waiting room remodel. I had no idea what to expect with this process, as I had never used a design service before. Alex took his time with us in order to understand our vision for the project. He was communicative and responsive to questions, and we are so pleased with the end result!
Lori

I loved working with Alex on our main floor remodel project! He listened to my likes and dislikes while designing a furniture plan that worked well for my family. He is great with adding pops of color where needed, designing a functional and up-to-date look, and going beyond the general scope of great customer service. I would highly recommend Alex to any of my friends and family!
Aaron

Alex was the lead designer and project manager of our major remodel. The task itself was daunting, involving the master suite to the kitchen. The design process was open, collaborative and creative. Alex was involved daily in the construction and let no minor imperfection go unaddressed. The final product showcases the art in our house beautifully and strikes the appropriate balance between "modern" and "kid friendly." We're reminded every day how well it turned out. Alex was critical to every step. I'd highly recommend him for the simplest design project to one as large as our own.
Why Hire a Professional?
A professional designer can provide guidance before and throughout your home renovation. The interior design team at Dwell can help keep your renovation project moving on time and on budget. Update your home without the worry of getting behind schedule or making costly mistakes. Our skilled staff can help revamp your home and turn the space into something you love.