DESIGN SERVICES
Select Uniquely Curated Furnishings for Your Home
Furnish your home with out of the ordinary furniture, lighting, area rugs and accessories from Dwell. Open up the possibilities with help from our interior designers and truly unique showroom. Procure quality items for the ultimate degree of comfort.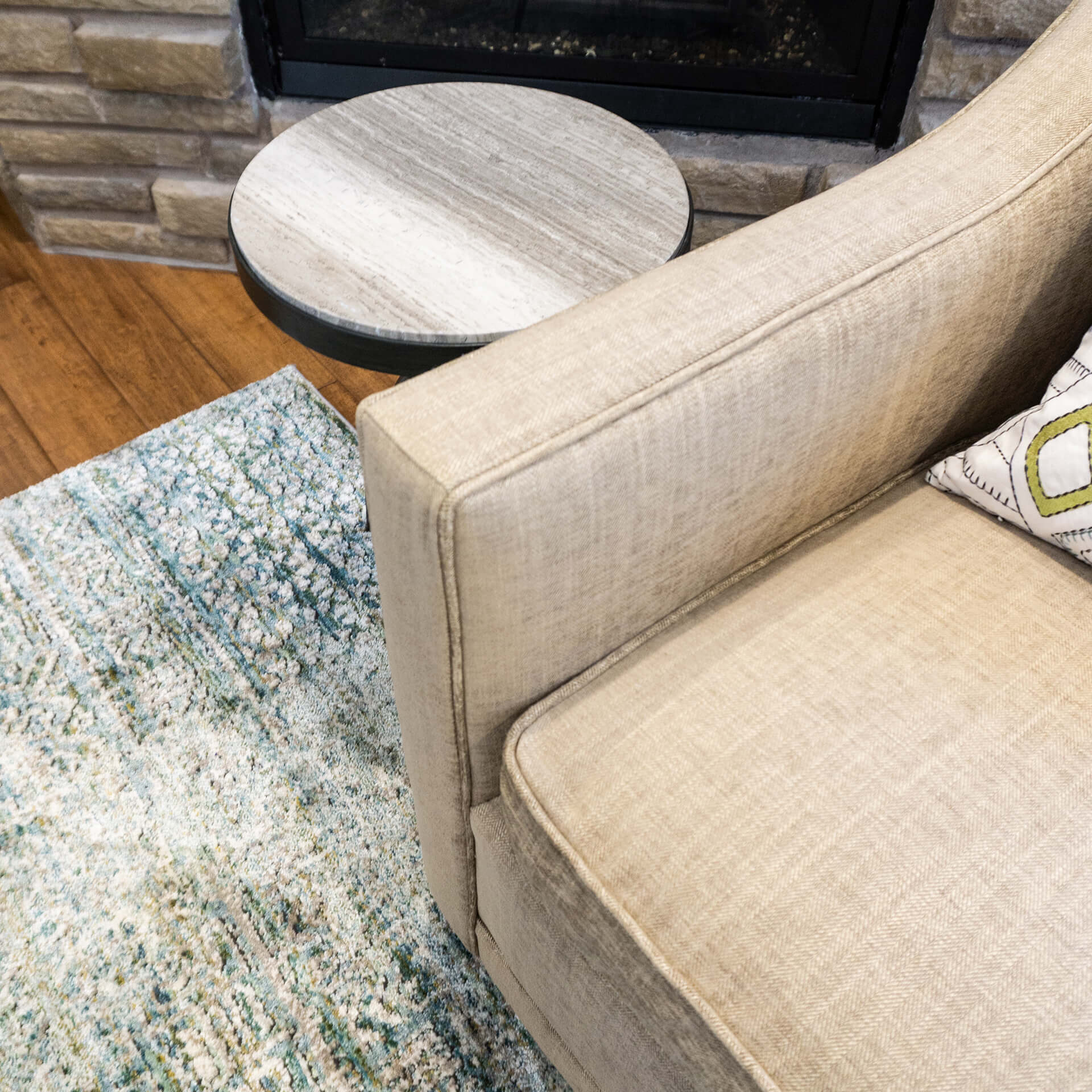 Furnishings
Interior Design
Let Dwell assist you in selecting chairs, tables, sofas and other furniture and accessories that fit your style and transform your space.
Consultation
Schedule a home consultation to let us know your needs, tastes and budget.
Measure
We measure the room to ensure your furnishings will fit perfectly. Furnishings will be to scale and fit perfectly in your space.
Research
Our research explores colors, upholstery, lighting and area rugs, making the selection process simple for you.
Select
With more than 250 brand partnerships, Dwell has access to thousands of colorful, creative solutions to make your home truly unique, and our designers help you make refined choices.
Order
Once you have made your selection, we order your furnishings from manufacturers across the U.S. and beyond.
Deliver
Our white glove delivery team arrives at your home to bring in and arrange your new furnishings!
Suzanne

The furniture in the sun room is AMAZING! We are soooooooooo happy with it, and we've already spent a lot of time there.
Colleen

As I mentioned before, I love the new furniture. Again, thank you for your help, too, with paint colors, kitchen ideas, etc. I feel like I live in a new house.
Lori

Our designer Alex was along when the furniture arrived to make sure it was placed properly within the space and to make sure the pillows were placed perfectly!! He even helped place things I already owned on our built-in shelves and made some great suggestions of additional pieces to buy! Most of all, Alex kept me informed of the status of my furniture….and it arrived when promised!! I would highly recommend Alex to my friends and family!
Why Hire a Professional?
A professional designer can provide the resources to help you see the full picture from the very beginning. With comfort in mind, the interior design team at Dwell can help turn your house into a home with polished yet functional furnishings.