DESIGN SERVICES
Design Your Dream Home
At last—you're ready to build a new home! Let's make it your forever home with great interior design choices that fill you with joy rather than frustration. Dwell's interior design team will listen to your needs and work with your builder to fulfill your dreams for a perfect home.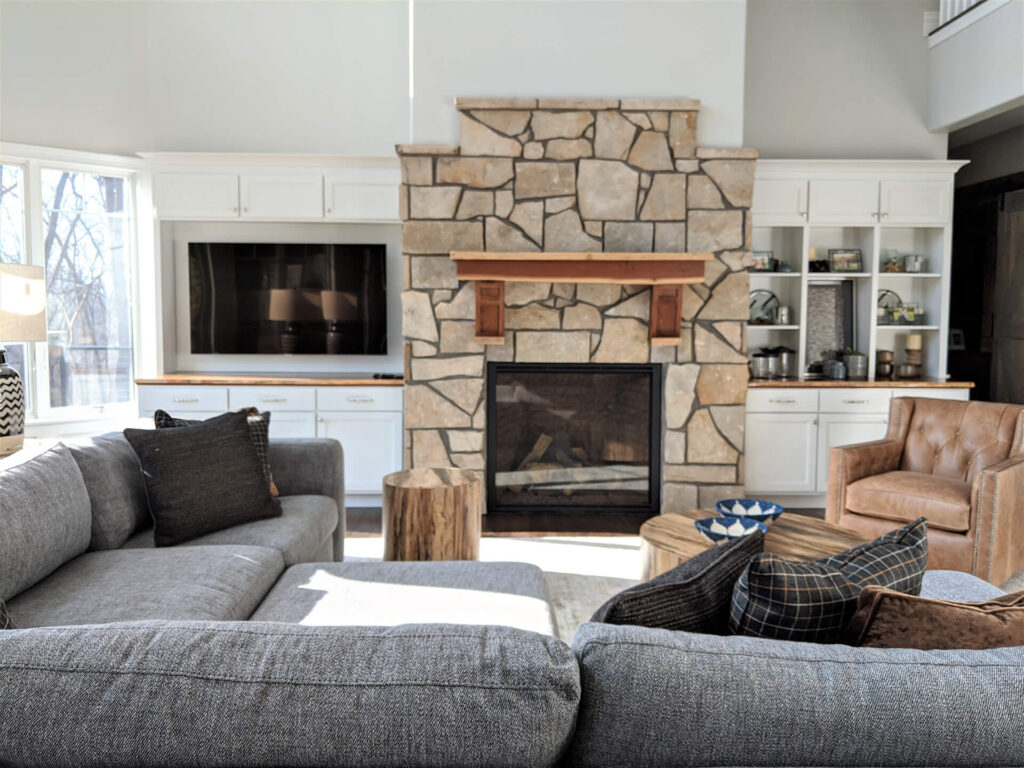 NEW CONSTRUCTION
Our Process
Dwell's interior design process for new construction allows us to match your dreams with the overall home design—and carry your style into every corner.
Consultation
Let us know your vision so we can define the scope of your project, take measurements, and begin developing your personalized design.
Preliminary Design Work
We research, sketch and plan, shaping your vision into the designs you will approve.
Design Development
Selection of colors, materials, lighting and furnishings begins as your vision transforms into reality.
Construction Designs
Construction drawings and renderings are prepared to guide the permitting and building processes.
Project Management
Sit back while our design team keeps the project on schedule and coordinates construction and delivery.
Project Conclusion
Make a punch list and we'll do a walkthrough with you to ensure your satisfaction.
Shawn

Our house is absolutely stunning! We both love it and the work that you did to make it this way. Thank you, thank you, a million times thank you! You were a pleasure to work with
Annalise

I was in awe of Abby's talent. It blew me away. Watching someone do something they are so clearly meant to do is such a gift. If you are looking for someone to partner with for your design journey, I highly recommend Abby. She's amazing!
Cory and Callie

We love working with Alex! Besides being truly gifted, he makes sometimes overwhelming decisions very easy and seamless. He is great at designing a beautiful space that is also comfortable. No detail is overlooked. We love everything he has done in our home. He has made it our dream home!
Shannon

I can't begin to tell you how much we have loved working with you, Eve, and your team. You have helped us achieve our goal of transforming this house into our home. You both have a vision that I couldn't even fathom at the time we started, but we put our trust in you and Dwell's style and are overjoyed with the results.
Why Hire a Professional?
A professional designer can provide assistance from the beginning to get your new build looking exactly how you want it. By working as a liaison between you and your architect or builder, the interior design team at Dwell can help you in the earliest stages to help solidify the design elements in your overall plan.