DELIVERY SERVICES
Effortless, In Home Delivery
We pride ourselves on offering a white-glove delivery experience. Our experienced delivery team goes above and beyond to ensure that your furniture is delivered and placed exactly where you want it. We understand the value of your furniture and treat each item with the utmost care and respect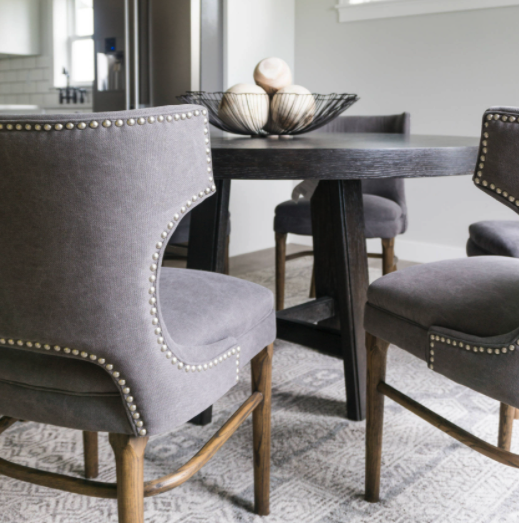 White Glove Delivery
Our Process
We believe in keeping you informed every step of the way. From the moment your furniture leaves our Coralville store to its arrival at your doorstep, we provide regular updates on the status of your delivery. You can have peace of mind knowing exactly when to expect your new furniture.
Before Delivery
White Glove Delivery is scheduled by appointment once all your items have been carefully inspected and prepared by our delivery team. Our flexible options allow you to schedule a delivery time that is most suitable for you, avoiding excessive waiting or inconveniences.
Day of Delivery
The delivery team lead will introduce the team to you, and they will inspect the rooms to place the furniture in. Before our delivery team leaves, they will make sure that you know everything about your new items.
After Delivery
Your satisfaction is our top priority, which is why no White Glove Service is complete without the opportunity for feedback. Our seamless delivery process allows you to focus on creating a beautiful and comfortable space in your home.
Hear from our Clients
Why Hire Dwell Delivery?
Experience the convenience and peace of mind that comes with our effortless in-home furniture delivery services. Let us handle the logistics and heavy lifting, so you can focus on creating a beautiful and comfortable space in your home
Shawn

Our house is absolutely stunning! We both love it and the work that you did to make it this way. Thank you, thank you, a million times thank you! You were a pleasure to work with
Annalise

I was in awe of Abby's talent. It blew me away. Watching someone do something they are so clearly meant to do is such a gift. If you are looking for someone to partner with for your design journey, I highly recommend Abby. She's amazing!
Cory and Callie

We love working with Alex! Besides being truly gifted, he makes sometimes overwhelming decisions very easy and seamless. He is great at designing a beautiful space that is also comfortable. No detail is overlooked. We love everything he has done in our home. He has made it our dream home!
Shannon

I can't begin to tell you how much we have loved working with you, Eve, and your team. You have helped us achieve our goal of transforming this house into our home. You both have a vision that I couldn't even fathom at the time we started, but we put our trust in you and Dwell's style and are overjoyed with the results.
Why Hire a Professional?
A professional designer can provide assistance from the beginning to get your new build looking exactly how you want it. By working as a liaison between you and your architect or builder, the interior design team at Dwell can help you in the earliest stages to help solidify the design elements in your overall plan.