https://www.dwellhomefurnishings.com/wp-content/uploads/2020/07/10.jpeg
1024
1024
Dwell Home Furnishings
https://www.dwellhomefurnishings.com/wp-content/uploads/2019/01/Dwell-03.svg
Dwell Home Furnishings
2020-07-31 17:27:32
2020-08-03 09:59:27
Making An Entrance: Design Tips for Your Entry
On behalf of the entire team here at Dwell, we hope that everyone is staying safe and healthy. We thought it would be a good idea to check in and let everyone know what our business has done to adapt to the new world we are now living in.
In-store experience 
When you come to Dwell Home Furnishings, you'll find all of our employees and customers wearing masks and maintaining appropriate social distancing measures. If you don't have a mask, we have plenty to share. We are also fully stocked and continuously cleaning the showroom with various sanitizers and cleaners. We want everyone that visits the showroom to feel safe and confident so that we can continue to serve and deliver the highest quality experience to our guests. 
Modified summer hours
We've updated our showrooms hours to 10:00-5:00 Monday-Saturday and 12-4 on Sunday. If you are more comfortable with a private appointment, please give us a call and we can work with you to make that happen.
In-demand products
As we are all spending more time at home, many of our clients are considering how to make their homes more comfortable and enjoyable. Some of our favorite "comfy" pieces such as Stressless, recliners, and motion furniture have been immensely popular during this time of increased nesting. Because of this demand we've recently added many new recliner options to the showroom floor. Check out our Facebook page to see some of these new pieces!
Ongoing sales
Unfortunately, some of the larger annual sales we are known for have had to be cancelled, including the Spring Flea Sale and Summer Warehouse Sale. In response, we've been integrating these great deals and discounts into our regular showroom stock. No fear of missing out here!
New seasonal arrivals
Manufacturers that have been closed due to the pandemic are now beginning to reopen. This is great news for many reasons, but we're particularly excited about the new seasonal products that are being released. These fresh ideas to work with mean exciting new possibilities for you and your home.
Tracking shipments
While shipping times are less predictable than before and sometimes delayed, tracking on shipments have begun to improve. We realize that knowing your timeline can make all the difference in your ability to plan and coordinate your home updates effectively.
Safe deliveries
When invited into your home, our delivery team will be wearing gloves and masks for everyone's safety. We've also modified our services to include free local curbside or garage delivery as an option for your convenience.
We look forward to seeing you soon!
https://www.dwellhomefurnishings.com/wp-content/uploads/2020/07/IMG_20200701_1037522-scaled.jpg
1917
2560
Dwell Home Furnishings
https://www.dwellhomefurnishings.com/wp-content/uploads/2019/01/Dwell-03.svg
Dwell Home Furnishings
2020-07-01 09:44:00
2020-07-01 11:23:28
Covid-19 Updates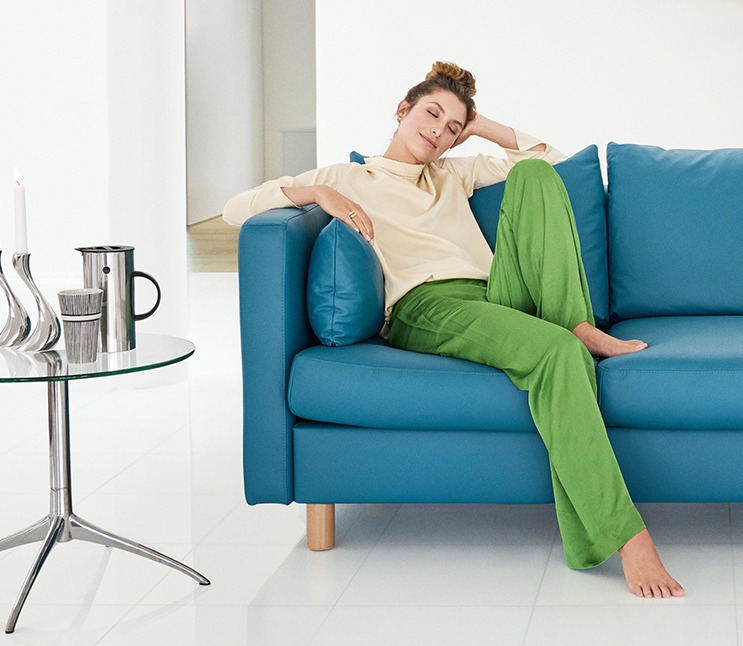 The Ekornes Stressless line is constructed specifically for comfort. It's one of the only brands in the nation with furniture both ergonomically and orthopedically manufactured
Moriah McClurg, design sales associate at Dwell Home Furnishings, recently had the opportunity to attend an advanced training workshop where she learned customer service tips, gained insider product knowledge, and discovered the latest Stressless products available.
When people come into the store interested in a Stressless chair, I have them sit in each one. When you sit someone in the right chair, they get this look across their face that says, "this is perfect." It's an exciting feeling—ensuring that customers get the right one.

With a lifespan of 20-25 years, the purchase of a Stressless chair is an invaluable investment in comfort and well-being. The lower lumbar support has earned the chair endorsements from the American Chiropractic Association and in two U.S. states, Stressless chairs can even be prescribed by a doctor! When you sit it one, it will feel like it was made just for you.

For those interested in some of their new products, Stressless now offers office furniture, sofas, sectionals, and even accent tables that fit the latest styles.

Customers of all ages come asking about the Stressless line and the number one thing that brings them into the store is a positive review from a friend or loved one.

Dwell Home Furnishings is the only dealer in the Iowa City area and we're more than happy to find the piece that's just right for you, whether it's on display or a custom order.

-Moriah
Dwell Home Furnishings is excited to offer an expansive Stressless display on the floor that includes chairs of every size. While Moriah is especially qualified, all sales associates have received training from Stressless representatives to ensure the perfect fit and design for any interested customer.
From January 26th to March 12th, save $300 on Stressless Peace in all Paloma Leather colors OR if you already own Stressless furniture that you love, enjoy a free upgrade from fabric to leather, or from one grade of leather to a superior grade. Visit the store and speak to a sales associate or call 319-338-8909 for complete details!
https://www.dwellhomefurnishings.com/wp-content/uploads/2019/01/P1_2018_Facebook_Graphic_A_940x788.jpg
646
743
Dwell Home Furnishings
https://www.dwellhomefurnishings.com/wp-content/uploads/2019/01/Dwell-03.svg
Dwell Home Furnishings
2018-01-21 22:31:05
2019-09-09 14:14:06
Stressless in 2018