Designer Tips on Incorporating Classic Blue: The Pantone Color of the Year
Classic Blue evokes feelings of calmness, clarity, and confidence in a space.
Scale Down with Artisan Accessories
Introducing pottery, vases, table-top sculptures, and lamps are a smart and simple way to tie color trends into the color strategy of your home. We saw a lot of blue accents brightening up the neutral color palettes at market. Have a look at some of these accessories that we saw:
Scale-Up in Upholstered Pieces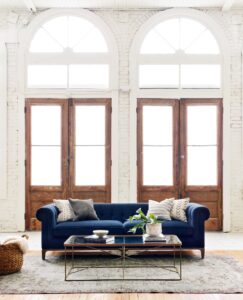 By choosing large pieces like your sofa or a pair of armchairs to be in this color, you can create a bold focal point and anchor for the color story of a room. We're still seeing a lot of this color in velvet which is a client favorite around here.
On the Floors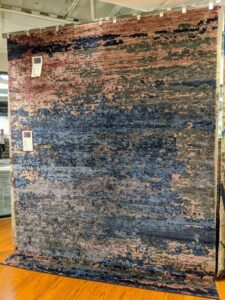 Using an area rug to introduce this color into your space is a great way to start trying different colors together. Blue pairs really well with other recent popular colors such as blush, coral, and green. We saw a lot of these pairings at the market as well. And depending on your style, you can look for different patterns to go in the room from geometric, to softer neutrals, or even florals.
On the Walls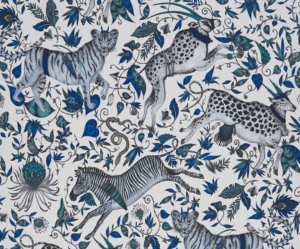 While the accent wall trend has had a major moment in the last decade, we're starting to see a movement toward whole rooms painted in deep, vibrant hues, as well as the incorporation of bold wallpaper choices. If Classic Blue speaks to you on a deep level, don't hesitate to go all in!
Adding Layers of Texture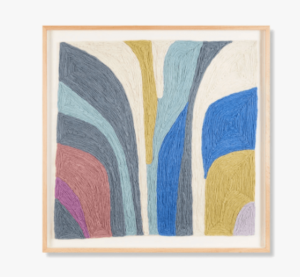 Ditch the standard, drab fabrics and opt for something that shows your personality! Layering different patterns with pillows, throw blankets, and artwork adds texture and visual interest to your rooms. Fabric artwork is having a major moment right now and we love the dimension and softness these pieces introduce into space.