Stressless in 2018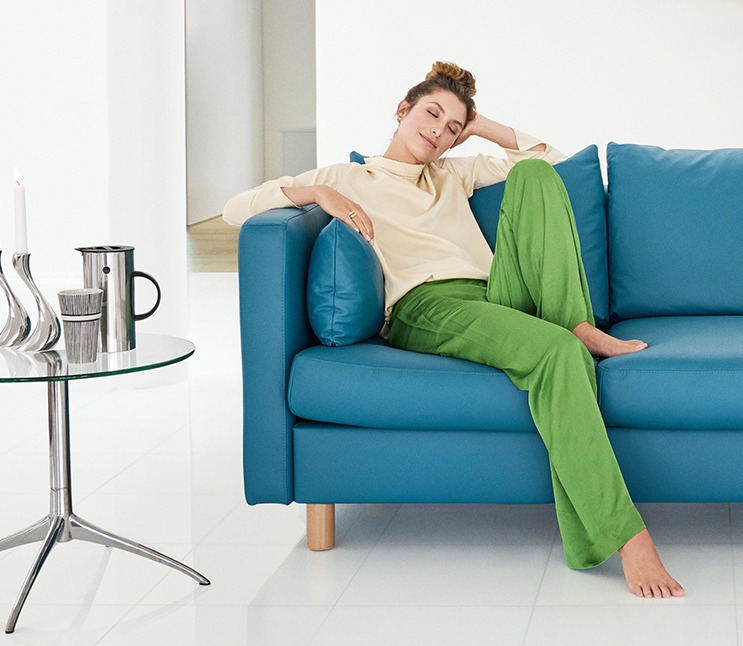 The Ekornes Stressless line is constructed specifically for comfort. It's one of the only brands in the nation with furniture both ergonomically and orthopedically manufactured.
An Inside Look
Moriah McClurg, a design sales associate at Dwell Home Furnishings, recently had the opportunity to attend an advanced training workshop. When she was there she learned customer service tips, gained insider product knowledge, and discovered the latest Stressless products available.
When people come into the store interested in a Stressless chair, I have them sit in each one. When you sit someone in the right chair, they get this look across their face that says, "this is perfect." It's an exciting feeling—ensuring that customers get the right one.

With a lifespan of 20-25 years, the purchase of a Stressless chair is an invaluable investment in comfort and well-being. The lower lumbar support has earned the chair endorsements from the American Chiropractic Association and in two U.S. states, Stressless chairs can even be prescribed by a doctor! When you sit it one, it will feel like it was made just for you.

For those interested in some of their new products, Stressless now offers office furniture, sofas, sectionals, and even accent tables that fit the latest styles.

Customers of all ages come asking about the Stressless line and the number one thing that brings them into the store is a positive review from a friend or loved one.

Dwell Home Furnishings is the only dealer in the Iowa City area and we're more than happy to find the piece that's just right for you, whether it's on display or a custom order.

-Moriah
Dwell Home Furnishings is excited to offer an expansive Stressless display on the floor that includes chairs of every size. While Moriah is especially qualified, all sales associates have received training from representatives to ensure the perfect fit and design for any interested customer.
From January 26th to March 12th, save $300 on Stressless Peace in all Paloma Leather colors. If you already own Stressless furniture that you love, enjoy a free upgrade from fabric to leather, or from one grade of leather to a superior grade. Visit the store and speak to a sales associate or call 319-338-8909 for complete details!