Dwell's New Investment Protection Plan: Guardsman
We are excited to have a new program here at Dwell to offer to our clients. Guardsman is a 5-year protection plan for your new furniture and area rugs. It is designed for accidents and day-to-day mishaps that do not fall within a manufacturer's warranty plan. Stains and damage are covered for fabric, leather, wood, and area rugs, so you can have peace of mind that your investments are protected.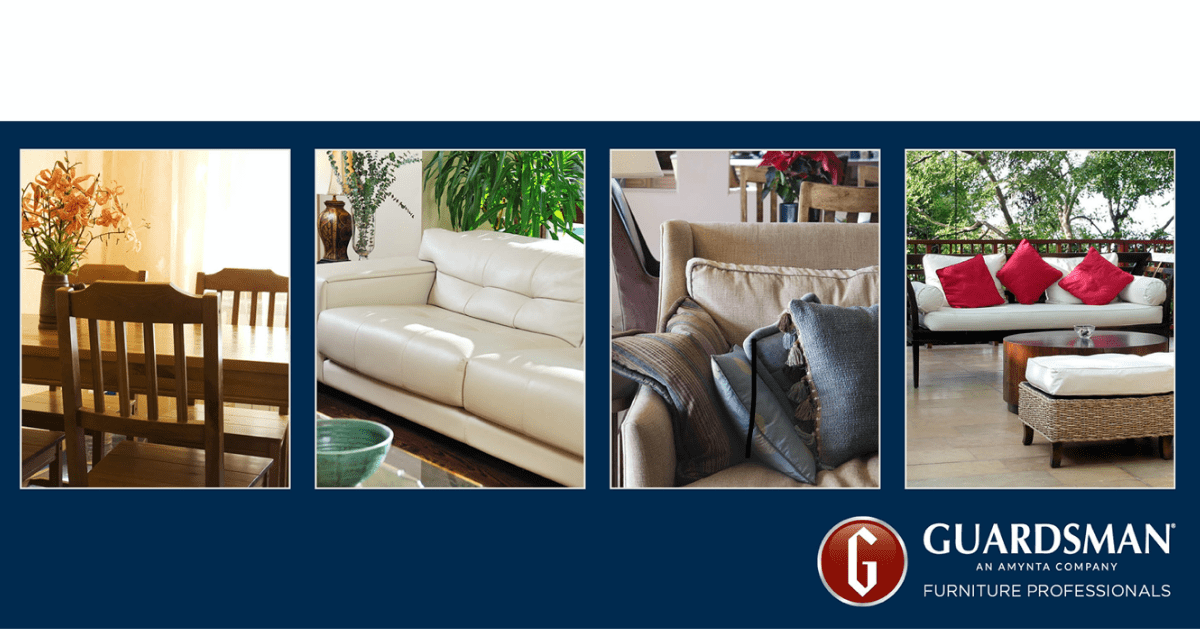 How Guardsman Works
The way the program works is that there is tiered pricing that you purchase at the point of sale for your furnishings. When accidental damage occurs, you can call the company and they will deploy a  professional furniture technician to your home to repair the problem. If repair is not possible, they will then replace or reselect your item. 
What Is Covered
We chose this plan because of how extensive the coverage is–but this is the first one we've come across which includes household pet damage and electronic components. The latter is especially important with all of the electric components we have in our motion and comfort pieces these days, such as chargers, power outlets, lighting, LEDs, USB ports, massage mechanisms, tablet and laptop docking stations, and even speakers!
What Is Not Covered
With all of the inclusions, it is also important to note the exclusions, because not everything is covered. Damages not covered are things like: perspiration, hair and body oils; accumulation of stains, damages, or soil buildup; moving damage – moving between residences or while in storage; ordinary wear & tear caused by repeated use/over time; fading or discoloration, cushion resiliency; manufacturer quality issues (which could include stress tears and/or many we've already mentioned), fading, color loss or color change, loss of foam firmness or resiliency. 
Ask your salesperson or designer about how the Guardsman protection plan can protect your furniture and area rug investments, and they can answer any specific questions that you may have. Hope to see you soon!