Furniture Delays are Way More than Delivery Related
So, you want to order some furniture. In case you haven't heard, it could be up to 6 months or more before it arrives in your living room. You won't be the only one waiting—the pandemic has created a cascade of unexpected effects on the furniture industry that result in delays in production as well as delivery.
Anyone who wants to order furniture, especially custom furniture, should know that furniture orders are taking 6+ months or even longer to be delivered to homes. While everyone is talking about the supply chain and how items are sitting on ships outside of U.S. ports on the West Coast, the truth of the matter is that it is much more complicated.
In addition to furniture, upholstery, and metal parts that may be tucked away on a freighter in the Pacific Ocean, there are other factors affecting furniture delivery. The economy, the pandemic, the weather, and labor top the list of reasons furniture delivery continues to take a lot longer than it did in the past. The quick list of culprits includes:
High demand for furniture
A huge backlog of orders
Disruption in domestic chemical production and foam rationing
Skilled labor shortage
High demand for lumber
Furniture Demand is High
Demand for furniture skyrocketed during the pandemic as people around the world spent the better part of 2 months at home. Demand has continued to be high as people continue or restart their plans for building a new home or renovating and redecorating.
Orders are Still Backlogged
People didn't hesitate to order new furniture when the pandemic began in March of 2020, but most manufacturers were shut down for a couple of months and had a slow reopening to ensure safety in their plants. That backlog continues to delay orders today. Even without the other supply chain issues involved, your order would likely still take months to get to the top of the furniture manufacturer's list.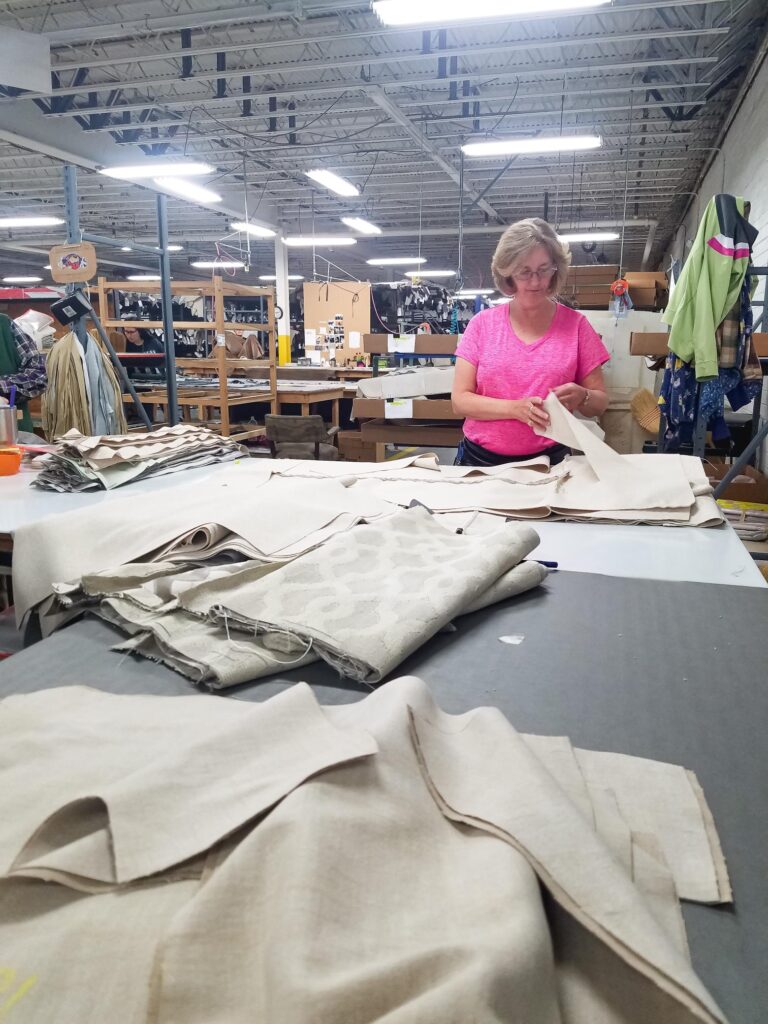 Furniture Foam Production is Disrupted
Many home furnishings include several types of foam to provide a comfortable seat. What few people understand is that a very specific chemical is required to produce the foam, and that is made in the Gulf Coast. Remember the deep freeze that cut power to most of Texas in February 2021? That weather event and power disruption threw off the production of the chemical required to produce foam. Today, that chemical is being produced again, but rationing has been taking place. This continues to disrupt domestic foam production, making furniture manufacturers wait for some or all of the foam they need.
Lumber Prices and Demand are High
To the surprise of many, homebuilding has continued to fuel the demand for lumber. The price of lumber jumped drastically in the early fall of 2020 because of the high demand and low supply. The pandemic had affected lumber mills that produce the quality wood that furniture manufacturers desire.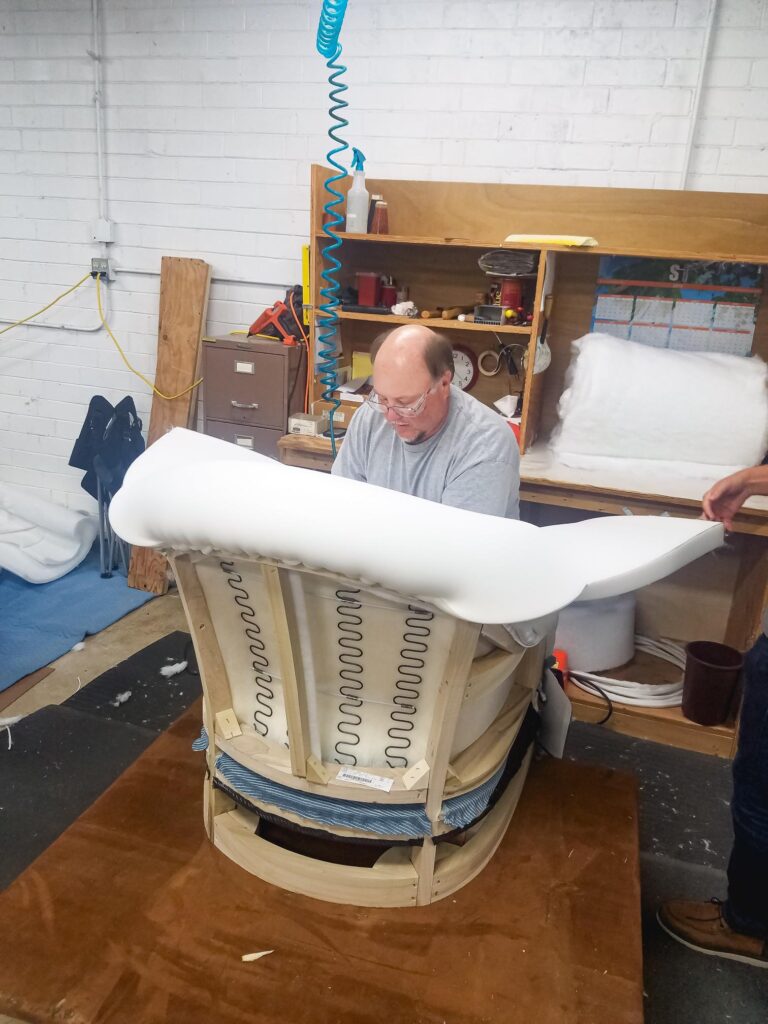 Skilled Labor Supply is Low
When it comes to custom-made furnishings, quality craftsmanship is just as important as quality materials. A high level of care, craftsmanship, and skill goes into each and every chair and sofa, and people who can do the hard work of building furniture are in short supply. Anyone new to furniture assembly must be trained, and furniture still takes a couple of weeks to build, even with experienced workers.
When you take these factors into consideration, it's no wonder that furniture orders are taking so much longer to fulfill. Everyone is dealing with the same issues, from you to the furniture manufacturers to your interior designer. Patience and understanding are key to getting through the wait for your furniture order. Remember—it takes time to create quality home furnishings. Your order will be worth the wait!