Selecting Art for Your Home + How We Can Help
Do you want to make a design statement, but don't know how? Artwork may be the answer. You can make a big impression with the right artwork—plus, it can make you happy every day to see amazing artwork on your wall or table. Whether you are tired of that blank wall in the living room or want to add personality above your bedroom dresser, art can be the solution to expressing yourself, complementing your décor, and adding color to a neutral space.
When you see the right art in a space, the result can be awe-inspiring. But choosing art can be a bit daunting. There are so many styles, colors, and sizes! If you aren't clear on your design style, get inspiration from our blog and look at a lot of art to help refine your tastes so you can get a good match. Keep 3D art such as sculptures and vases in mind, too, as they can really elevate a corner, niche, dresser, side table, or shelf.
So, let's get to it! Here are a couple of thoughts as you begin the process of selecting art for your home.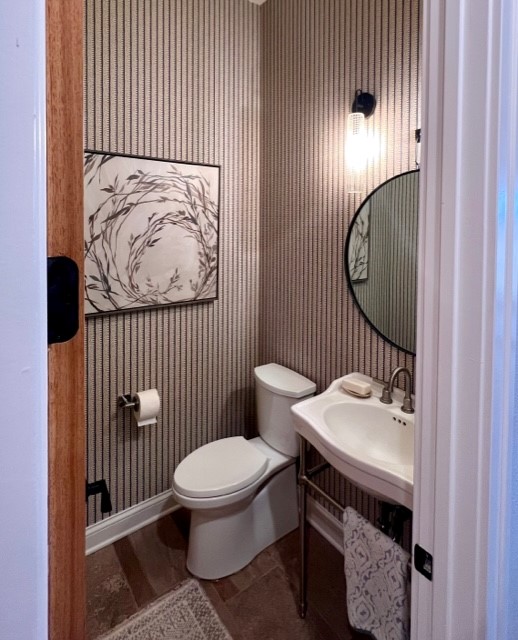 Gather Ideas for the Feeling & Style
When you're looking for art, but not sure about what direction to go, refer to online resources to get ideas. If you have a certain style of interior design, you can search for that style on Pinterest and note the art choices in the examples you find. There are many styles of wall art that can suit a contemporary home, from classic watercolors to abstract oil canvases. Today's trends include quirky art choices that might be right for a room or hallway.
Speaking of rooms, where will the art be hung or placed? You can enjoy artwork anywhere, from the living room to the dining room and even the bathroom. It can be a lot of fun to find small art for a powder room or bold art for your office.
Measure and Take Photos
We recommend that you take photos and measurements of your space to help you in choosing art. Bring them to the Dwell Home Furnishings & Interior Design showroom, where you can talk to one of our design consultants and look at the artwork we have in stock. Dwell's connections throughout the interior design trade open up all kinds of options for finding art that aligns with the vibe you want in your home. Having reference photos of your space also enables you to visit art galleries, where you can assess art more effectively.
Narrow the Options
Art certainly can be intimidating simply because of the huge breadth of styles and sizes available. Refine the options for the perfect size and color options. The art should be proportional to the wall and furnishings, so your measurements will be important. If you have existing artwork that is proportional, make a note of its size.
Color is important in choosing art. Note colors that not only exist in your furnishings but also colors that match the way you want to feel in the room. For example, in a bedroom, you may want to consider soothing colors like blues, greens, and pastels to create a calming environment as opposed to bright, active colors. It just depends on how you want to feel in your bedroom.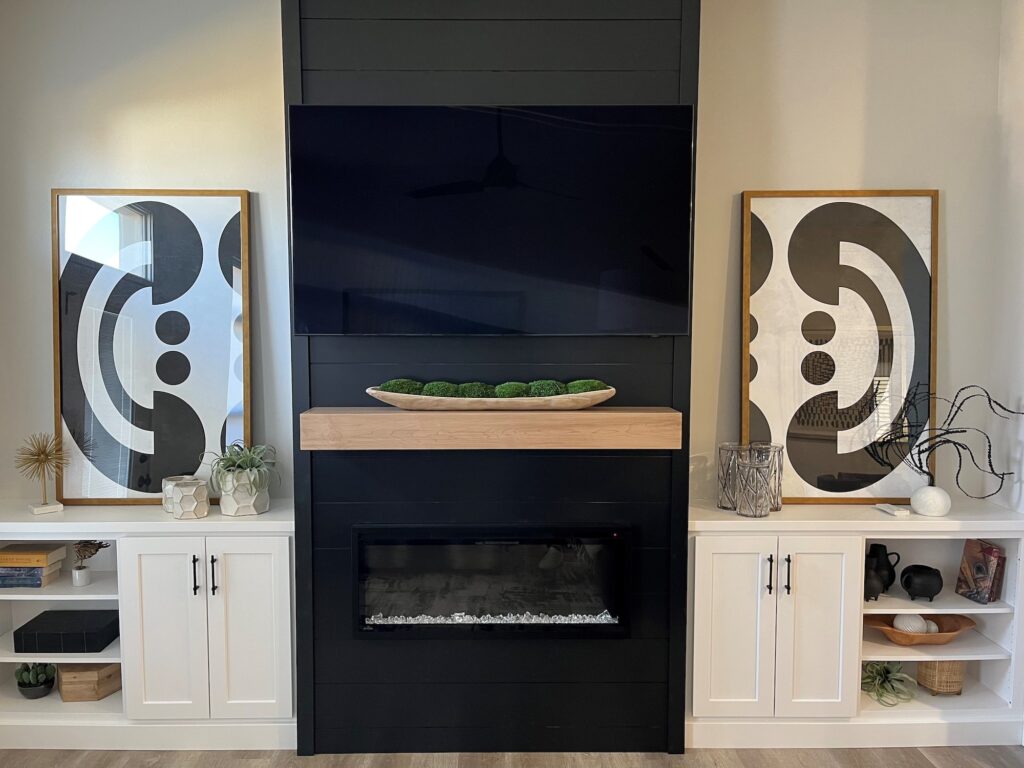 Displaying Artwork
Artwork can not only be curated thematically for a room, but it can also feature frames and placement to elevate the art and connect it to the surroundings. Old art can be refreshed with new frames that complement the hues and textures in the décor. Many prefer the simplicity of classic black frames, but other colors and styles of frames can create more interest and impact.
Another tip for choosing and displaying art: A single, large piece on a wall is more peaceful than several pieces. In a living room, dining room or office, you can be more creative if you wish, choosing colorful, active expressions or creating a gallery wall. Multiple items in similar frames on one wall can enhance a long, boring hallway or a blank wall above a stairwell.
Consult an Interior Designer
If you haven't worked with an interior designer before, choosing artwork can be a good place to begin understanding how a designer can help you make decisions for your home. Our experienced interior designers can make sure you have access to artwork in the right size and the best colors.
Consulting with a designer at Dwell Home Furnishings & Interior Design brings only the most appropriate ideas your way. We'll ask you what kind of art speaks to you, what your budget is, and source options within those parameters. If you're overwhelmed by the idea of finding cool artwork, let us ease that stress! Visit our Coralville showroom anytime, or contact Dwell for an artwork consultation.