Planning for a Design Project
What does it take to plan a kitchen, bath, office, or other home transformation? And what can you and your family do to ease the stress of remodeling and make it more fun? Kick off your design project right with these tips for remodeling planning, and get an interior designer involved as early as possible in the process so he or she can address issues and guide your choices.
Define Your Style and Your Wants and Needs
Now is the time to ask what will make you feel great about the space, functionally and aesthetically? Flip through Dwell Home Furnishings design portfolio to find a few inspiring colors and styles that you enjoy. Create a document or Pinterest board noting your favorite hues, cabinets, furnishings and ideas for optimizing your space. Another great place to visit: Dwell Home Furnishings Coralville showroom!
Remember to jot down a list of layout problems you'd like to solve, too. For example:
Is your kitchen island positioned in such a way that it's challenging to load groceries into the fridge?
In the bathroom, do you need more customized storage or vanity areas?
Does a family member have mobility issues that the bathroom layout must address?
Do you need a larger space for your growing kids to do homework?
Think about the areas where your home feels crowded or dated. Make a few notes about how your family uses your home so you can share them with your interior designer.
Setting a Budget
Another important factor when planning a remodel is your budget. While your interior designer will refine a cost estimate based on your wants and needs, it is helpful to think about what you want to spend on your project.
When it comes to design projects, costs vary widely based on the materials chosen. Expect higher prices for high-end finishes like marble countertops, detailed tile shower installations, and hardwood flooring. Anytime you remodel, consider investing in the most energy-efficient lighting available as well as smart home features like occupancy detectors, which will save you money over time.
Collaborating with an Interior Designer
When you have your thoughts together, it's time to meet with an interior designer. At Dwell Home Furnishings & Interior Design, your designer will ask questions and walk through the space with you. Together, you should go over what you want to keep in the space, such as art, heirloom furniture, appliances, etc. What do you need to add to the space? You and your designer can talk about your wish list, and your designer will determine how those wishes can be fulfilled. Measurements will need to be taken, and a design drawn up and presented to you for feedback.
If you haven't worked with a designer on a past project, learn more about what to expect when working with a designer. You can also see Dwell Home Furnishings 6-step design process.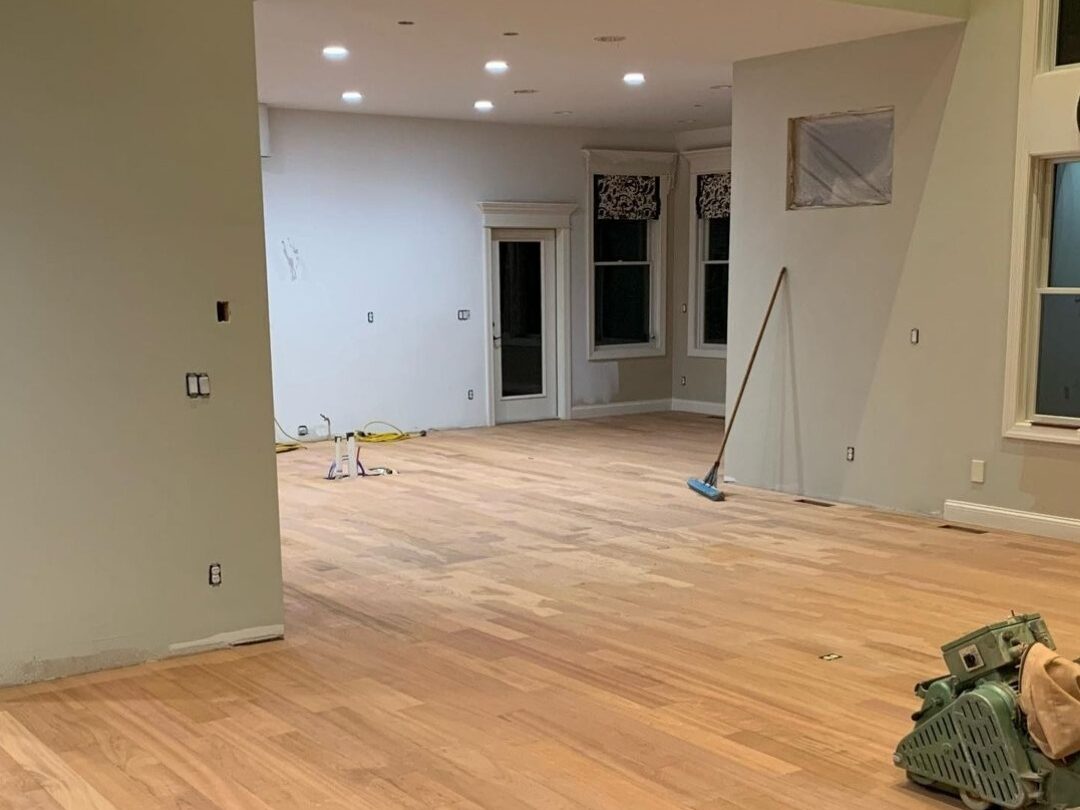 Packing Up Rooms for a Remodel
Remember that you need to clear out the space before the design project starts. To minimize the need to dust—and to protect your most valuable items, artwork and furnishings—you may want to box up or cover possessions in multiple rooms. Ask your interior designer for some guidance on what you should cover or temporarily pack up.
In addition, if you are remodeling a kitchen or bath, you need to think about temporary solutions for cooking, washing dishes, bathing, and so on. If you shift to using a lower-level bar or guest bath, staying organized can help you keep your sanity during the remodel. Keep in mind that some dishwashers can be moved and hooked up in other locations, and temporary shower stalls are among the products designed to help families during remodeling projects.
When you're ready to take your home to the next level, make the process more fun and less stressful by working with an experienced interior designer. Contact Dwell Home Furnishings & Interior Design for elevated interior design for your home remodeling project.