Working with Interior Designers: What to Expect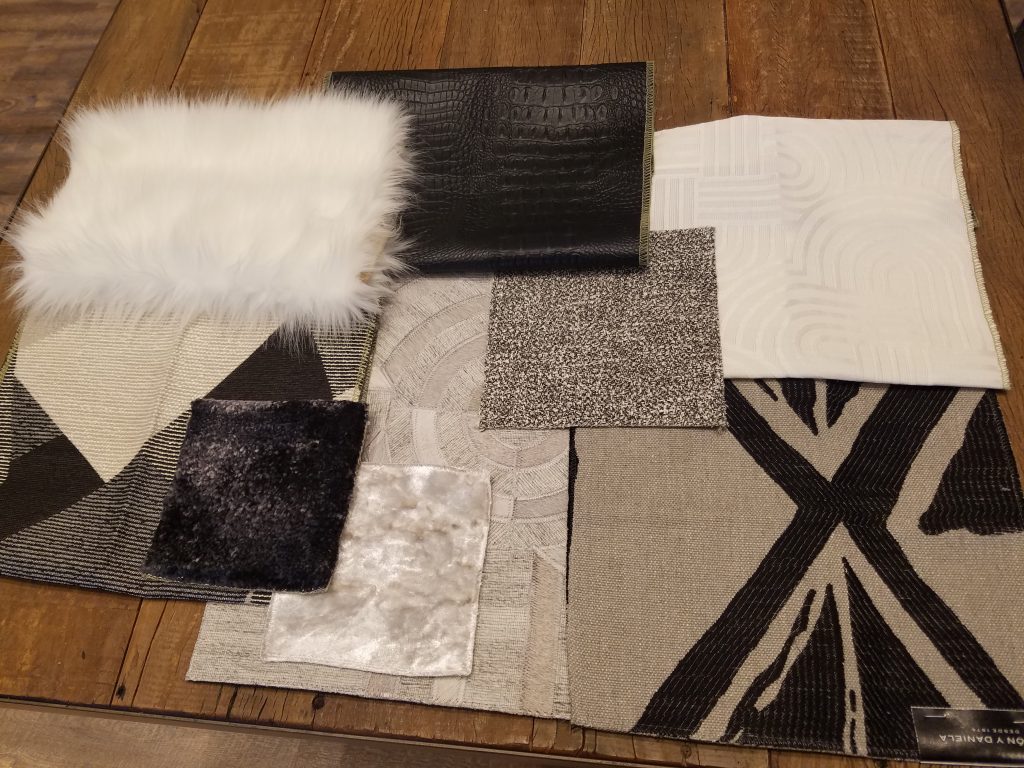 If you've never worked with an interior designer, you may not know what the client-designer relationship should look like. Here at Dwell Home Furnishings, we know the unique strengths of our interior designers and we can help guide you to someone that's going to best fit your needs.
Style Exploration
When you walk into the store, one of our interior designers will greet you and walk the floor with you and evaluate what stands out—what you do or don't like. If you bring in a Pinterest board or Houzz examples, it may help show us style, but we'll still walk the floor together. As a customer, you don't have to come with anything. It's our designer's task and talent to reveal your desired style. We pay close attention to the connection between the different pieces you're drawn to—asking what you like about any perceived outliers—and use that information to generate your own unique style. Then we will begin to talk about the area the furniture will occupy.
We really try to learn the extent of what you need and this requires some investigation on our part. Even if you are just talking about your family or your dog, those details can reveal your needs better than the information we request from you. A lot of people that come to us just want a project done and they want it to look nice. They may not have time to put a lot of thought and time into it. Other clients may take a very active role. We serve a diverse community of customers. Our designers take great pride in their ability to determine exactly what you need.
Home Visit
At this point in the process, we'll determine if your project requires a house call. If we decide that it does, we will schedule a time together to go out and take measurements on location. We will come out to your house, measure the space, draw a to-scale floor plan, create design boards, and prepare a presentation for the areas you're working on.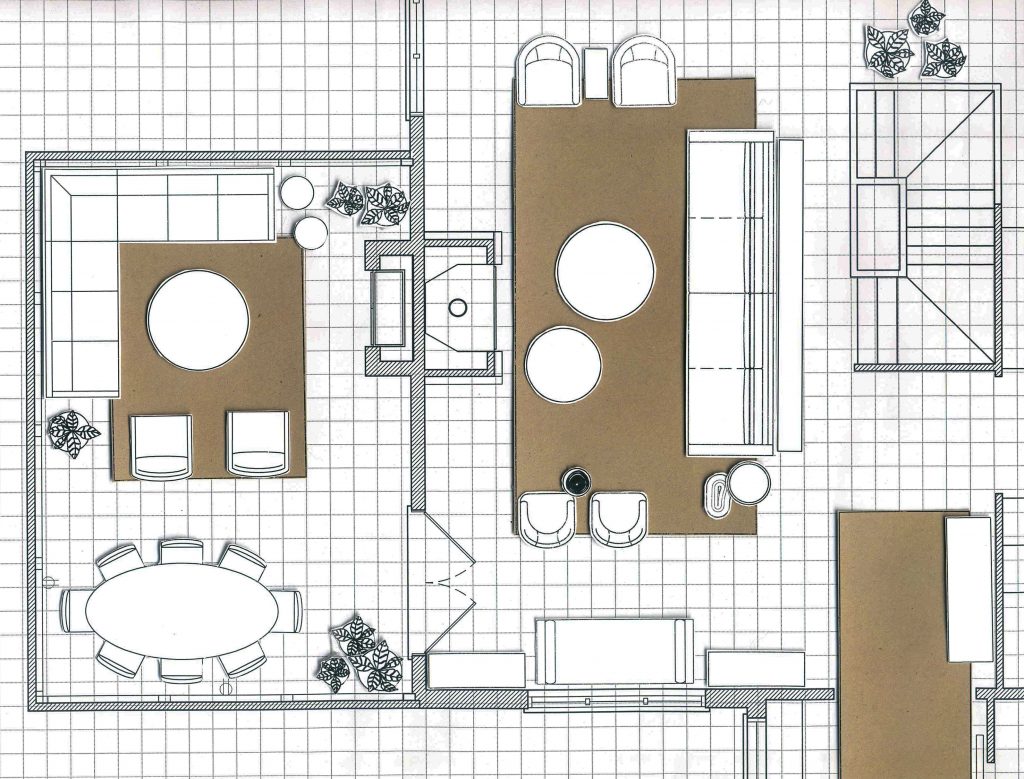 In-Store Presentation
The presentation gives our interior designers an opportunity to display their work. We use Design Studio software to integrate a to-scale floor plan and design boards. We encourage you to investigate and interact with our models in person to help you visualize the layout of the room.
Post-Presentation
After the presentation, we will discuss what you did or didn't like. We will take your favorite parts of the presentation and use that input to make any necessary adjustments to the plan. There are so many factors that go into a final design. It's often as easy as swapping out colors or fabrics. We know that the process evolves and people change their minds. There are countless opportunities to discuss and change the design at any point in the process. We take every length to make sure that we're getting the information we need from you in order to provide you with the best possible result.
Happy Clients & Beautiful Spaces
We train everyone at Dwell Home Furnishings to be sure they are working at the level that they need to be. We want to get it right the first time and we want people to have great spaces. Maintaining a high level of trust between client and designer is very important to us. That's why our system at Dwell Home Furnishings works so well.
All our designers are qualified to listen closely, pay attention to detail, and make informed decisions that leave you satisfied. For us, it's all about somebody coming back and saying, "Hey this designer did a wonderful job with my space."
Interested in working with an interior designer? Contact us for a quote today.