Patterns and Textures Combined Equals Interesting Interior Design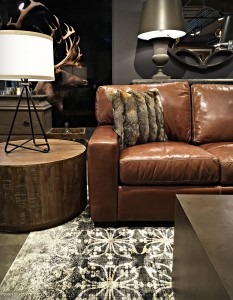 Mixing patterns and textures in your interior design and decorating efforts can add style and interest, or it can go overwhelmingly wrong. You don't want your home to look like you just couldn't decide which colors and designs you like, but you do want it to look like the furniture and accent pieces were chosen with a certain feel in mind.
Let Your Room Design Make a Statement
Do you want your room to make a bold statement, look like an elegant mansion from the past, or be a subtle place to spend peaceful moments? You can choose your color scheme and patterns with the room's purpose in mind. You will want much different furniture, colors and patterns for a child's room than you would for a formal dining room or a comfortable living room.
Make the room look larger with a rug that has vertical stripes, or make a large room feel cozy by using rugs to separate it into smaller seating areas with complementary but distinct qualities. In either case, the patterns and textures used can enhance the room.
Don't Let Your Patterns Compete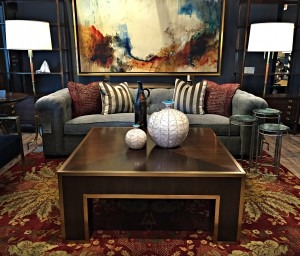 One bold pattern in a room is enough, but you can still use smaller patterns to complement the bold one. Keep them in similar or more muted hues, or take a look at a color wheel, and use color families that are directly across from or next to the main color in the bold pattern. Colors directly across from each other on a color wheel are complementary, while those next to the main color you choose are analogous. While complementary colors together make a little bolder statement, analogous colors tens to look pleasant and less striking together.
Add Interest with Textured Furniture and Upholstery
Whether you have a wooden coffee table or headboard that has a rustic texture, or a chair that has a soft, rough, or patterned texture, it can add a whole new level of interest to the room. Texture can be a great way to complement a bold or subdued pattern that makes up the room's point of interest.
Create a Focal Point in Your Room
You can use a patterned curtain, rug or wall paint design to create a focal point, or choose a piece of artwork that is fitting for your interior design goals. Whether your room is large or small, a strategically placed focal point will take your visitors' mind off of size and attract them to your home's style.
If you have a large and well-placed window with a view, you may just dress it up with a boldly patterned window covering. If the fireplace draws the eye of visitors, a wooden frame with material stretched over it might make a unique home accessory to hang above it as the focal point of the room.
Create a Foundation with a Great Area Rug
The right area rug will lay the base for the room. If you have a focal point on the wall, keep the area rug complementary and neutral. Area rugs can make a great focal point, but if you have bold curtains or wall décor, you will want your area rug to offer support to the room without being overwhelming.
Throw in Some Furniture for Color and Texture
If your walls or curtains have a bolder pattern, you may want to stick with a more muted pattern or some interesting texture in your home furnishings and accent pieces. If you choose two bold patterns for one room, you will find your home décor is in competition. Your eye won't know where to go when you walk into the room, leaving you with a conflicted feeling.
No matter what type of colors you choose, or what patterns and textures you love, you can make any house a home with well-planned use of the 3 elements. If you are choosing furniture, rugs, window coverings or accents, come to Dwell Home Furnishings & Interior Design for a little help or complete interior design services.