3 Décor Essentials for Your First Home
When you get the keys to your first home, those first few weeks and months can be some of the busiest. You will be unpacking, reorganizing, painting, and maybe remodeling. After the dust settles, you will want to think about creating the foundation for a cohesive design. What are the décor essentials you will need to make it a home?
Three Décor Essentials
The interior designers at Dwell Home Furnishings and Interior Design have identified three décor essentials that can help create design unity and comfort. This gives you a starting point that allows you to add or replace items as you can afford them. The three décor essentials for your first home are:
Area Rugs — Soften hardwood and other hard surface flooring with properly sized area rugs.
Window Coverings — Ensure privacy and add style to any room with blinds, draperies, or curtains for your windows.
Quality Furnishings — Add well-made furniture—especially chairs, a bed, and a sofa—to ensure decades of use.
Focusing on these three décor essentials, you can invest in pieces that set the tone for your home décor and enable you to accessorize to keep up with trends.
Revisit our interior design tips for first-time homebuyers!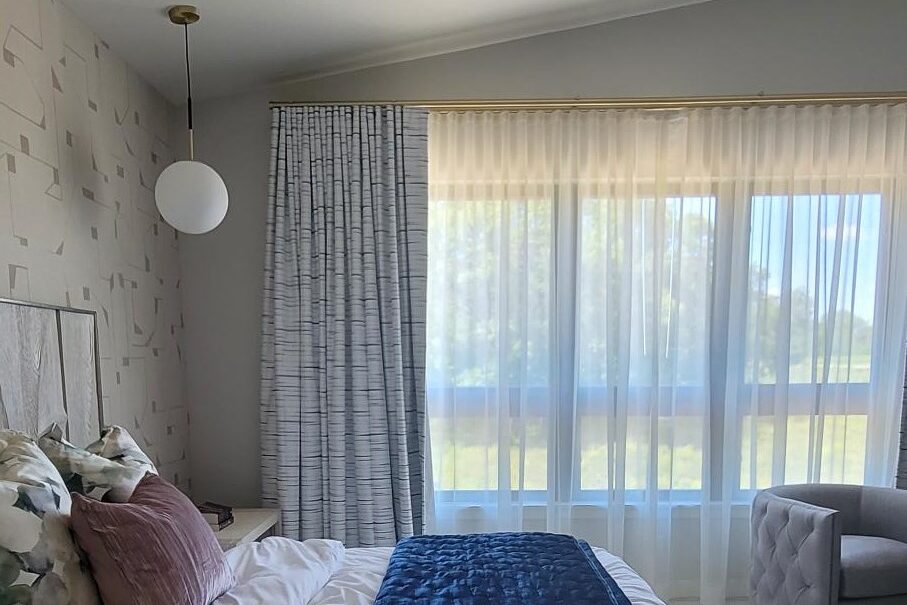 Window Coverings
Nothing is worse than bare windows—especially in the bathroom, bedroom, and street-facing rooms. Prioritize choosing window coverings suited to keeping the sun out and providing privacy where you need it. There are a lot of options, from a range of blinds—traditional blinds, roller blinds, Roman blinds, and more—to soft curtains and draperies. Window coverings can represent a significant investment for first-time homebuyers, but they are available for all budgets. Meet with one of our designers to learn more about your options, and read our previous post about drapery dos and don'ts for some drapery basics.
Area Rugs
Area rugs can bring a room together, making it not only more cohesive but also quieter and cozier. Of course, they can be big on style, too! If you have area rugs from your previous apartment, condo, or house, you may discover that they do not fit in your new home. It may be possible to repurpose a small area rug for a reading nook or office, which is always a win. However, you will benefit the most from assessing what style and size of area rug you need to bring your main living areas—the bedroom and living room—to life.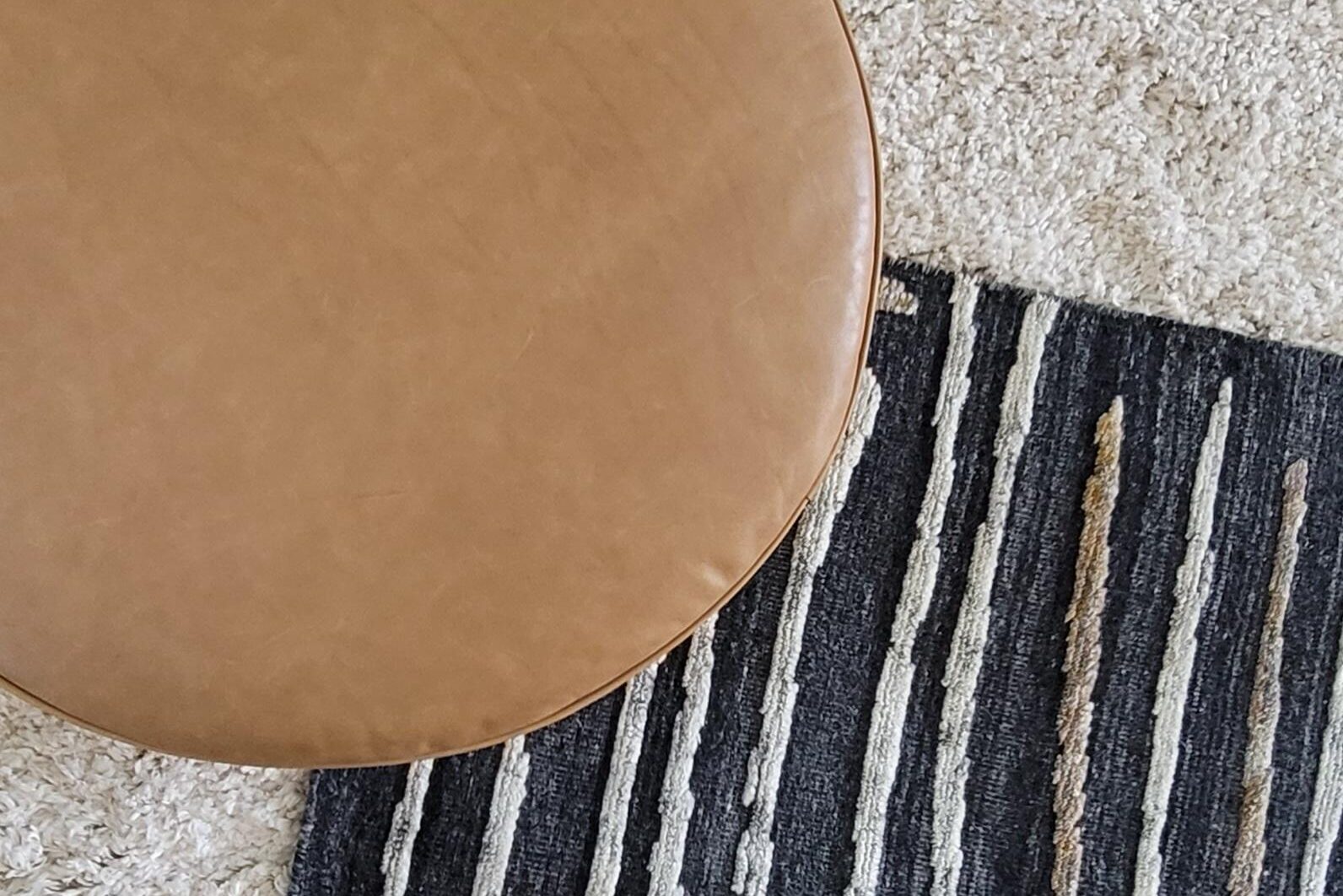 Get some area rug tips from our interior designers!
When you start shopping for rugs, mark some favorites online, but be sure to shop for rugs in person. Many people make the mistake of assuming that the color they see online is the color they will receive. Shopping for area rugs locally is truly the best approach to getting the color and texture that will make you the happiest. Besides, the right rug could be waiting for you nearby, where you don't have to wait as long for delivery. The Dwell Home Furnishings showroom in Coralville is one place to choose from unique options from around the world that are in stock and ready for you to take home.
Quality Furnishings
Our final tip for first-time home décor is to choose a few essential furnishings for your comfort. Focus on getting at least one quality chair and sofa for your living room, and don't skimp on the bed, either. Put yourself first when adding furniture—choose the most comfortable and high-quality furnishings for your comfort, then look toward other rooms and furnishings for guests and entertaining. A dining room table can also be a statement piece, but you probably won't be using it every day, so put your money into the items that matter most to you and your family.
A great place to begin shopping is by visiting our showroom and chatting with one of our interior designers. They will listen to you, sorting out what you like and dislike to select key furnishings, lighting, and accessories to fit into your lifestyle and tastes.
Finding Your Style
Feeling unsure about your interior design style? Here are a couple of places to look for info and inspiration:
· Interior Design Styles to Inspire You
·  Dwell Home Furnishings and Interior Design Portfolio
When you're moving into your first home, Dwell Home Furnishings and Interior Design can help you sort out what you have, what you need, and how to put old and new pieces together into unified, comfortable spaces. Contact us for your personal interior design consultation.