Updating Your Home During Covid-19
As we're spending more time at home, you might find yourself looking at your surroundings with a critical eye and feeling the urge to update, modify, or improve what you see. Here are some common home interior design complaints that we hear, as well as some inspirational images to share what we've done to address them for our clients with creative solutions.
"The layout in this room just isn't working anymore."
Perhaps you've had some family move out or into your house and need to update your seat count. Maybe it is time to bring your main living room furniture down to the basement and upgrade to a more formal living room. A great way to interact with our designers during this time of distancing is to discuss room layouts and space planning options. Let us help you optimize your space for both the size of the room and the number of people that will be using it. Here's an example of a recent space planning study that opened some really great dialogue with the homeowners.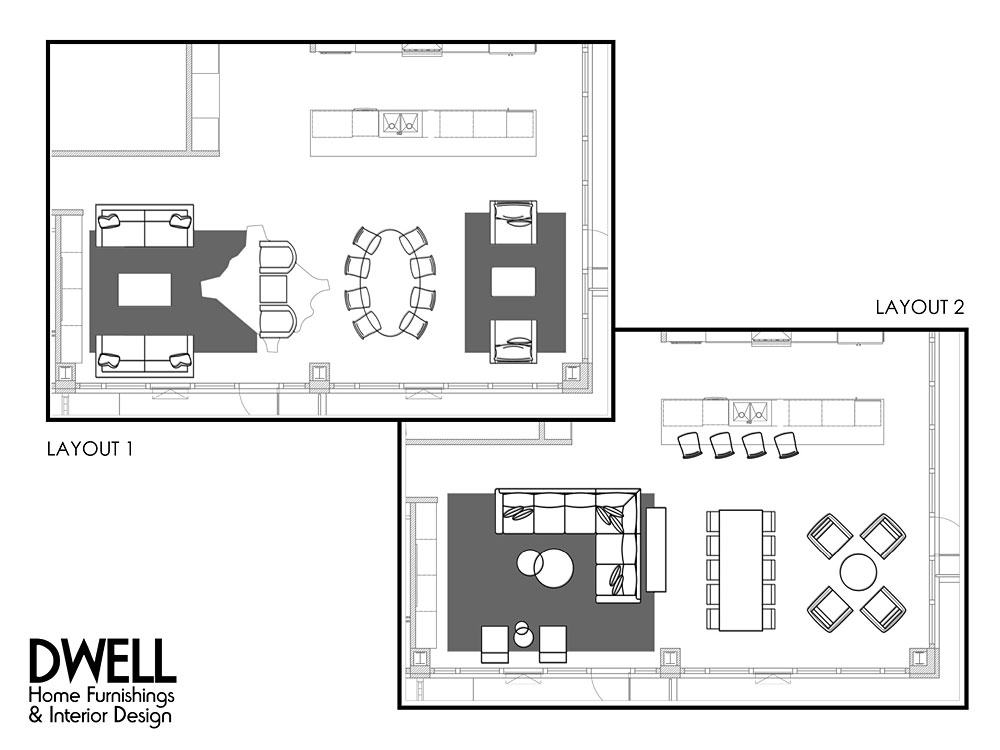 "These walls feel dated."
We're hearing people say that their walls are feeling either bare, crowded, or dated. This is a great time to update your photographs and artwork. Here is a fun example of a wallscape exercise that we've recently completed to spark your creativity. Keep an eye out for our next blog too, where we'll be talking about how to bring the outdoors inside with greenery-inspired artwork.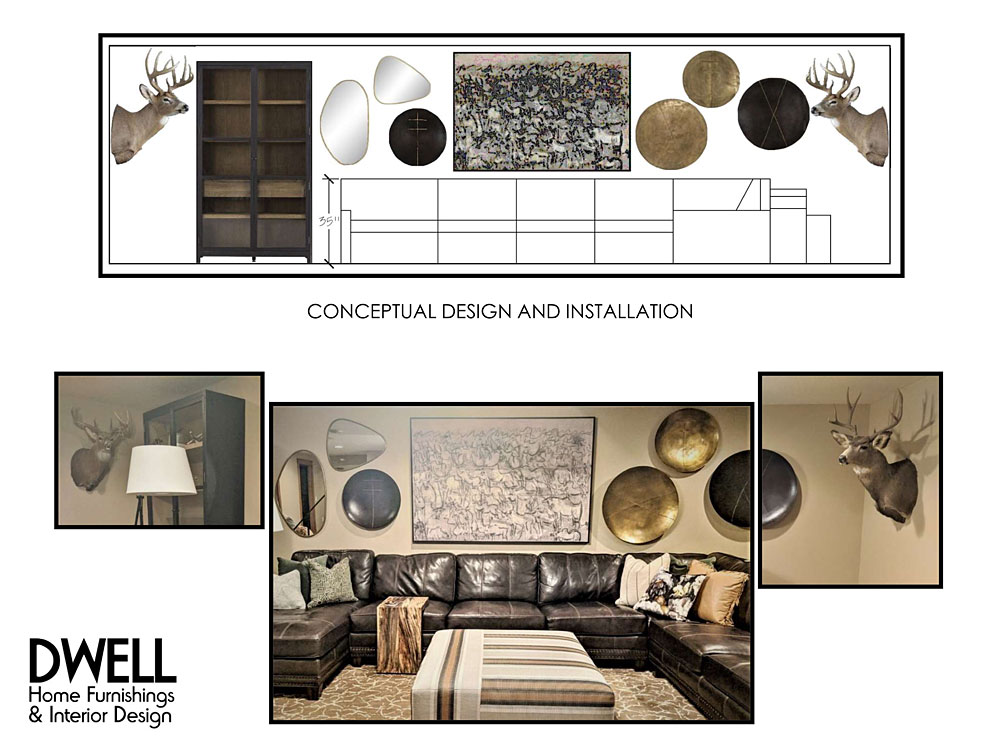 "Our light fixtures just don't go together." 
In an ideal world, we would have endless budgets to incorporate beautiful lighting all at once. But more often than not, lighting seems to be something we do in stages, as we go from room to room while updating. Because of this, it can end up looking disjointed and like an afterthought.
We're starting to see some really great expansions within our lighting lines to incorporate families of lights in companion styles. For example, a pendant might come in multiple sizes, with sconces and chandeliers that complement each other without being too matchy-matchy. This helps tremendously when looking at lighting projects holistically. The fixtures in this image show that you can get a variety of shapes and sizes, and even with different finishes, that still look like they belong together.
To connect with our Design Team, email DesignServices@dwellhomefurnishings.com. On behalf of the entire Dwell Team, we wish you happiness and good health. We are grateful for your business.