High Quality Affordability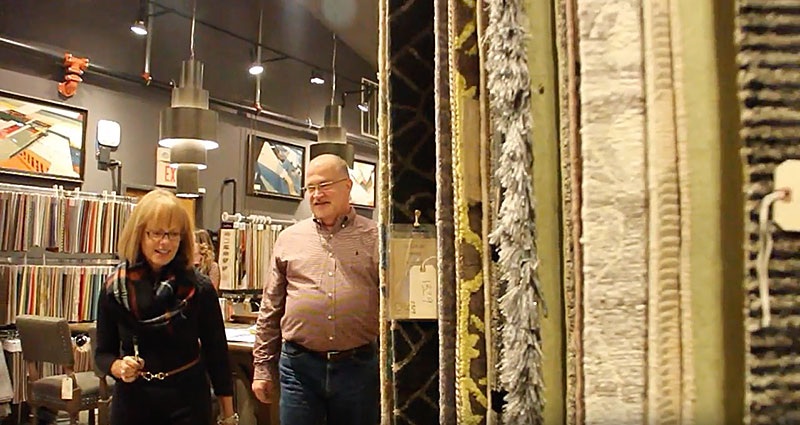 Furnishing a space is one of the most exciting parts of upgrading an apartment, remodeling a room, or moving into a new house, but how do you do it without breaking the bank?
We spoke with Cheri Hochstetler, President, and Jeff Draker, Vice President, of Dwell Home Furnishings about finding the best value among high-quality furniture makers.
The Dwell Mission
For many years, Dwell Home Furnishings' goal has been to be the place where someone could come straight out of college, grow with us over the years, and also have options for when they're ready to buy and furnish their first or second home. And we do this by making quality our priority. With high-quality items, you may spend more upfront, but you'll save money in the long run because it will last longer and it will be easier to keep up. Those characteristics add a lot of value—especially for young families.
Q: What are some brands that you carry that fit this description?
For upholstered furniture, we offer primarily U.S.-made brands, but when you get into tables, chairs, and other case goods, a large majority of that is made outside the U.S., mostly for affordability reasons.
Younger is one vendor that we use. It's a small, family-owned business that offers low starting price points and it's based in North Carolina. Given their size, they have quite a few options and they're introducing new frames and customizations that other companies don't yet have available. Rowe Furniture, based in Virginia, is another example.
Q: How would you help a customer without a lot to spend?
First, we would establish a budget with that customer and together, land on an amount they're comfortable spending. Then we realistically establish a plan to move forward. Many times, especially if someone is looking for a partial or complete design update, we will try to come up with an interior design plan that they can complete as they are able. That way, it can be done in phases and they can still furnish their home with quality furniture. Our salespeople and interior designers can also notify those customers of upcoming sales and promotions on furniture they've expressed an interest in.
Q: How do you compete with online stores?
The biggest thing is the visual experience that you can't get outside our store. Any interested customer can come in here and see the furniture, feel it, sit in it, and smell the leather. They can talk to someone about not only how to make the right purchase decision, but how to take care of their furniture and make sure it lasts a lifetime. We walk them through how to buy effectively and efficiently in a way that fits their budget—whether it's one piece at a time or several—to get them to where they want to be. You're not going to get that from any online furniture store anywhere.
The Relationship Factor
We care so much about our customers and we are confident in our products. In our buying and merchandising we make sure that everything we're selling in the store, we would have in our own home. We pay attention to environmentally-focused companies that use recycled materials, foams, and sustainable wood and that's especially important to our younger customers.
When someone orders furniture through us or buys something in the store, we bring it to our warehouse, unpack it, go over it, and then a white glove delivery service brings it to them. If anything's wrong, it's our responsibility. Our complimentary interior design service ensures that the piece fits in the room and works with space. We hear so many times, "Oh I bought this online and it's WAY too big for space."
We have the expertise to make sure the decisions you're making are correct and well-thought-out. Our customers leave satisfied and full of new ideas for their home.