Designer Tips on: Creating Special Spots for Your Favorite Things
Beauty sets the tone for your home; function lets you live fully within it.
Records
Vinyl is back and it's not going anywhere soon! To display your record collection, you'll need to pay careful attention to the dimensions of your furniture so that it all fits. Vinyl requires a 12"h x 12"d clear space at a minimum and should be stored vertically, not stacked horizontally. Whether your records are out in the open or behind a cabinet door, they should be treated and stored like the treasure they are. This cabinet that we carry at Dwell is one of our favorites for storing a decent-sized collection with 56 linear inches of storage!
Wine and Spirits
Now is a great time to transform your entertainment from basic to extra. We are seeing so many cute and stylish bar cabinets to give your libations a proper home. Set up your home bar strategically, with perfectly sized cabinets for liquor and wine, components for hanging barware, shelves, and drawers for mixers and garnishes, and even some open shelving below for game storage.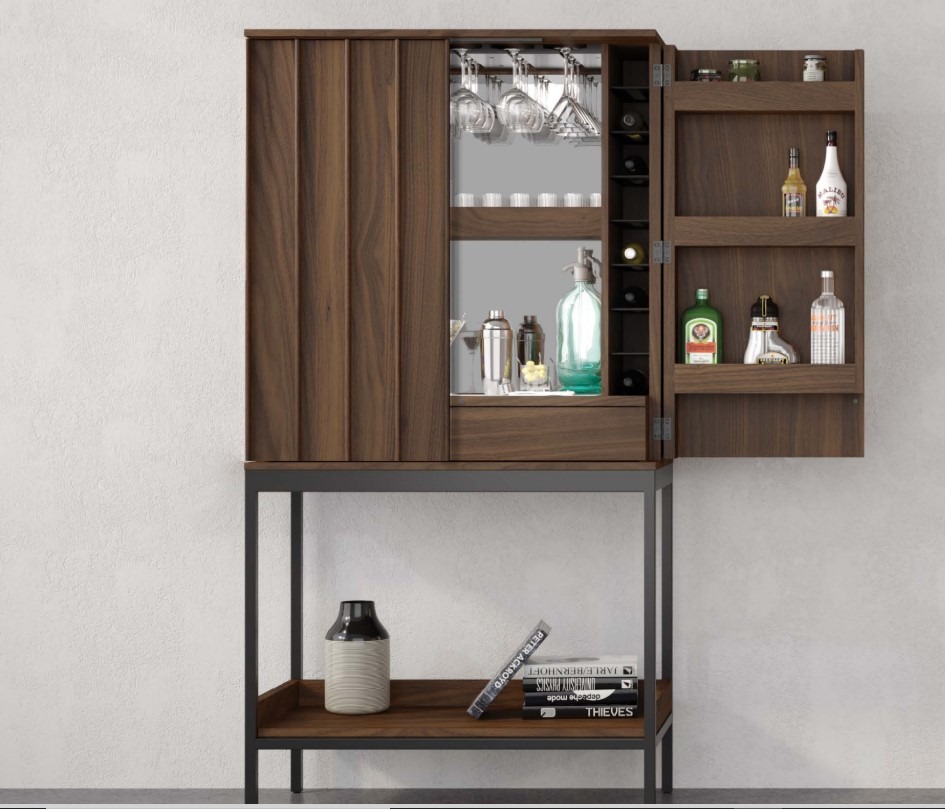 Artisan Accessories and Memorabilia
The key to spring organization is not simply to purge, but also to edit. The decor that is meaningful to you can find its place on specialized shelves that are made just for this purpose. Look for units with asymmetrical shelving heights and various-sized openings. This will allow you to create different ways to personalize your displays. While arranging, consider design elements like balance, variety, alignment, hierarchy, rhythm, contrast, and color to suit your style.
Photos
Your photos are so close to your heart–they should be accessible to your eyes as well! Using a thoughtfully designed art ledge, your photos and artwork can be displayed elegantly without looking like clutter scattered all over the wall.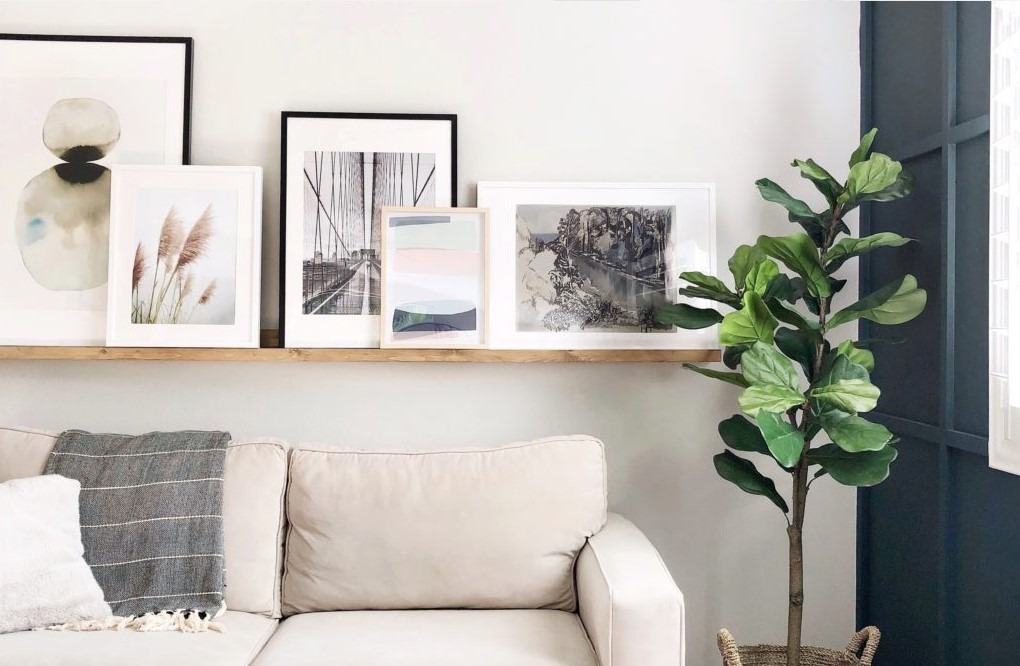 Our expertise is helping you design and arrange a space that both meets your needs and expresses your personal aesthetic. We offer the newest trends in specialized storage. Our expert designers can help you artfully display the pieces you love to see and use.
If you would like to speak to the Dwell Home Furnishings showroom staff about what we do and what we have to offer, don't hesitate to contact us.