Creating a sanctuary for the winter months
Winter in Iowa is famous—at times, painfully—long. But along with the snow and ice, fond memories are carried in on blustery winds. Crackling fireplaces, heavy blankets, snow days, and time away from work remind us of cherished moments with friends and loved ones. It's during this time of year we look to the home as a place offering some much-needed rest and relaxation. Even if you don't normally spend much time at home, when you are there, it's important to have a comfortable place to decompress.
Home is where the peace is
Interior design is the visual representation of our individual needs and what makes us happy, contained within the walls of practical living space. With so many modern professions that put employees between planes, trains, and automobiles, many people look to home to offer relief from the road and from stark and unforgiving hotel rooms, especially over the holidays.
Something many homeowners don't realize is that style can be relaxing. Some people feel at ease and rejuvenated by clean lines, others need throw pillows and other accessories to feel cozy. Understanding what is relaxing, not stressful or easily cluttered, is an important first step in creating your winter sanctuary.
Keep it practical
While style can help us relax, function has an important role as well.
One key feature of a sanctuary is a space that's conversational. The need to communicate is ingrained deep in human nature and we gravitate toward places that invite us to be comfortable and spend time with one another. These spaces are both reflective of your personal style and inviting to guests. You should be able to recognize it as your own, and your guests should be able to recognize it as the main gathering place of your home.
Durability is also a constant feature. Even if you plan to update in a few years, the furniture in your sanctuary needs to be durable because it will be the place you and your guests most often gather. It gives both homeowner and guest a feeling of safety, security, and confidence.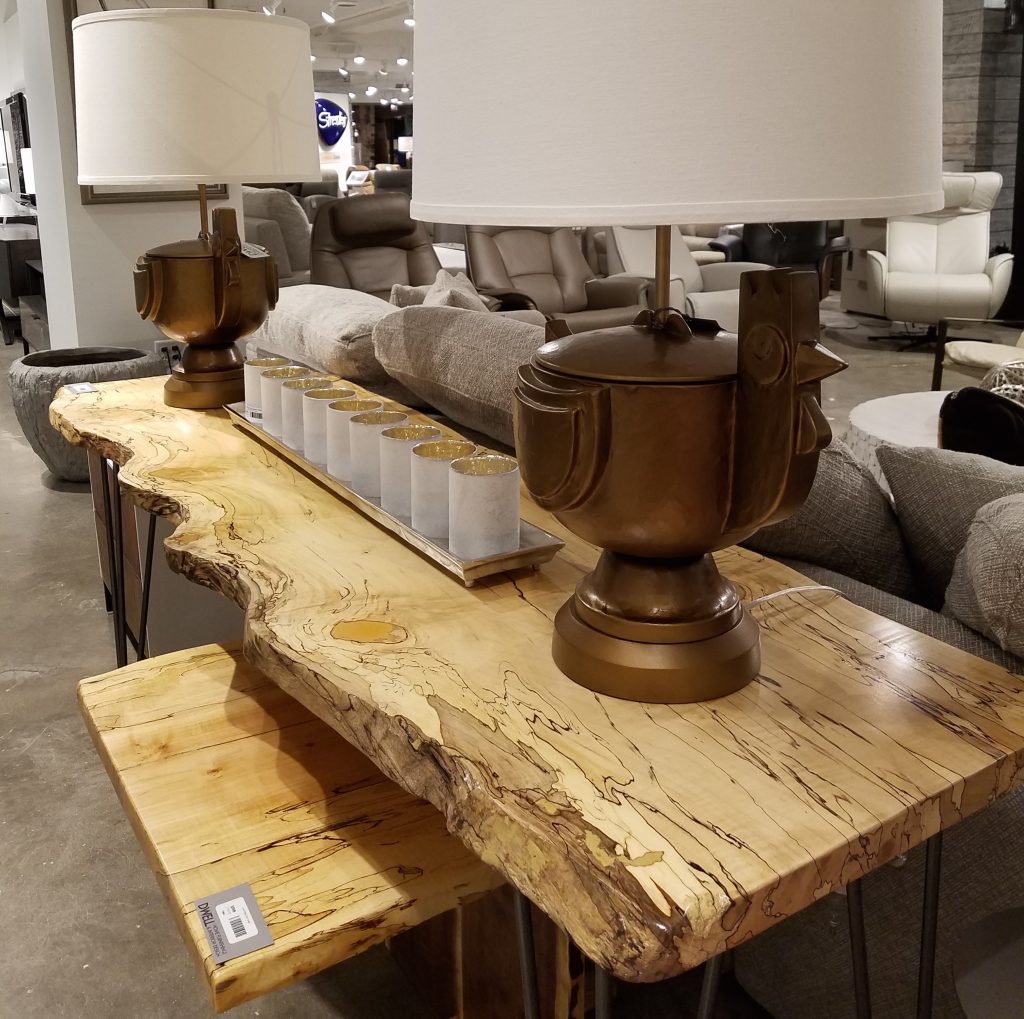 Applying winter trends
Red and green were very strong colors at fashion week, calling up a classic look, which obviously plays beautifully into the holidays. Regardless of what holidays you celebrate, red and green play out during the holiday season as well as the winter months beyond.
The strongest drip of influence was a re-emergence of the art deco theme in lighting, metals, and even upholstery. It's trendy but it will last because it's reminiscent of a classic look with which we are familiar. If you use those bold elements during the winter—the gold metals, reds, and greens—it's a very easy way to dress up the current style. Farmhouse chic is going out, while bolder elements begin to shine through.
Natural materials are also a major player. Wool, and Tibetan furs, these materials are prevalent in the fashion industry as well as in home décor and furnishings. With that durability concept in mind, using these materials in appropriate applications is what you work on with your designer. Looking for more durable organic elements such as bamboo silk, which is used in rugs and carpets, is one way to incorporate durability into current trends.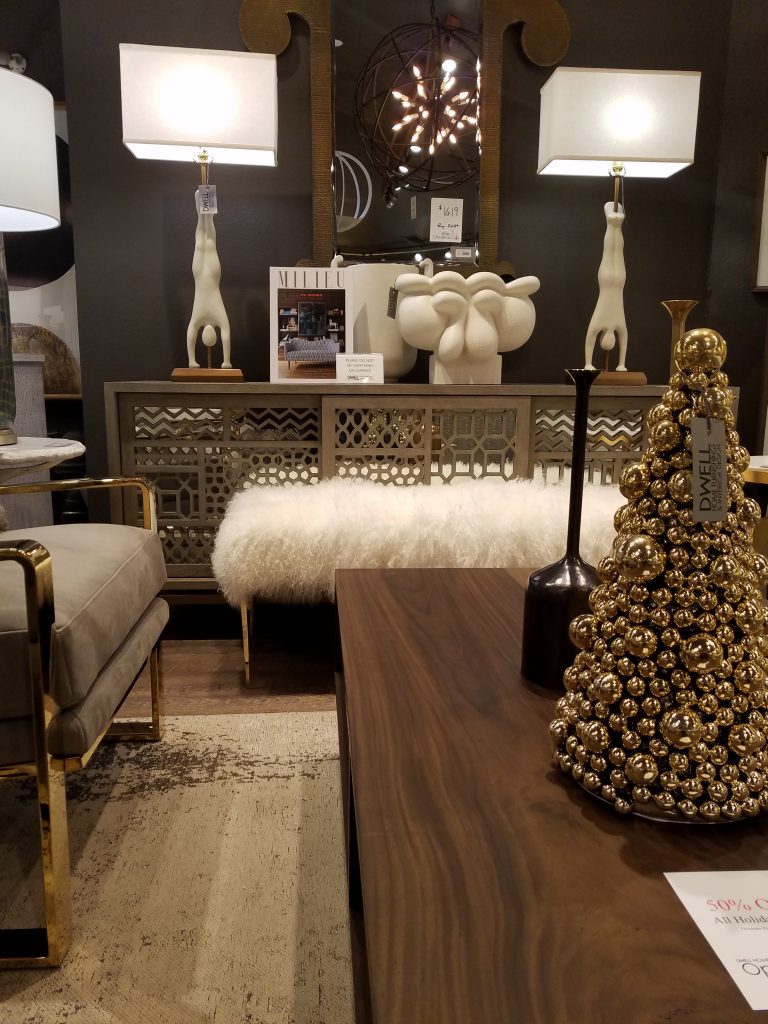 Implement transitional design
Along with those natural textures, live edge furniture is very trendy right now. Whether it's a root system converted into a console table or a slab taken from a tree trunk and lacquered. Much of it will still be in the showroom for a while. Because these features are unique, it allows you the freedom to choose bolder light fixtures or a channeled leather sofa. It brings another texture, another material into space, but it doesn't compete. It has the potential to complement any space when applied appropriately.
Brass. It's going to stay for a while because we're using it in greater moderation than we did in the nineties. It's strong and bold and a great transitional tool. Whether it's your lighting, your coffee table, or art, you're going to find plenty of brass in our showroom.
People tend to be afraid of trends but we say if you like trends, have fun with them. It's important to remember that style is a spectrum. You can update a space without throwing everything out and starting over. Think through trends and apply them appropriately. Most importantly, don't go over the top.
If you would like to speak to the Dwell Home Furnishings Interior Design staff about applying trends and creating a sanctuary in your home, don't hesitate to contact us.
Happy Holidays from Dwell Home Furnishings!