Caring for Furniture
Quality furniture is worth the investment—and it's worth taking care of it so it remains looking like new for years to come. If you keep up with basic care on a regular basis and clean up spills as soon as possible, you will rarely need to fuss and fret over cleaning your furniture. Make your furniture last by brushing up on some furniture care tips, including protecting it from pets and cleaning tips.
Furniture Care Basics
There are a couple of things you should do to keep your furniture looking new. The first is to protect it from the sun and heat. Sun can cause anything to fade over time, including upholstery, leather, and wood. Heat can also be bad for furniture, causing wood and leather to dry out. Dry leather is more prone to cracking, as it gets brittle when dry. Window treatments are not just for privacy, but also help prevent the damage the sun can do to furniture, carpet, and rugs. For more on drapery, see our previous blog.
You also want to avoid too much moisture around furniture. Damp air can settle on furnishings, causing mildew. Water rings from beverages are another issue. To prevent them, use tablecloths and placemats on dining tables, and make coasters available to protect side tables and coffee tables.
Pets and Furniture
We love pets, but they can be hard on furniture, especially leather furnishings. If you have a dog, they can be trained to stay off of furniture. Cat owners can purchase scratching posts to direct their feline friends to sharpen claws on a more appropriate surface.
If pet hair and/or dog smells are an issue in your home, consider the type of fabric or leather you choose for your furniture order. Crypton brand performance fabrics are easier to clean and maintain.
Furniture Care and Cleaning Guide
Check out these quick tips for cleaning different types of furniture. Never scrub your furniture, and always test cleaners on an area you can't see, like the side of a cushion. If you have questions about upholstery or leather protecting and cleaning products, give us a call, and we'll let you know what the manufacturer recommends.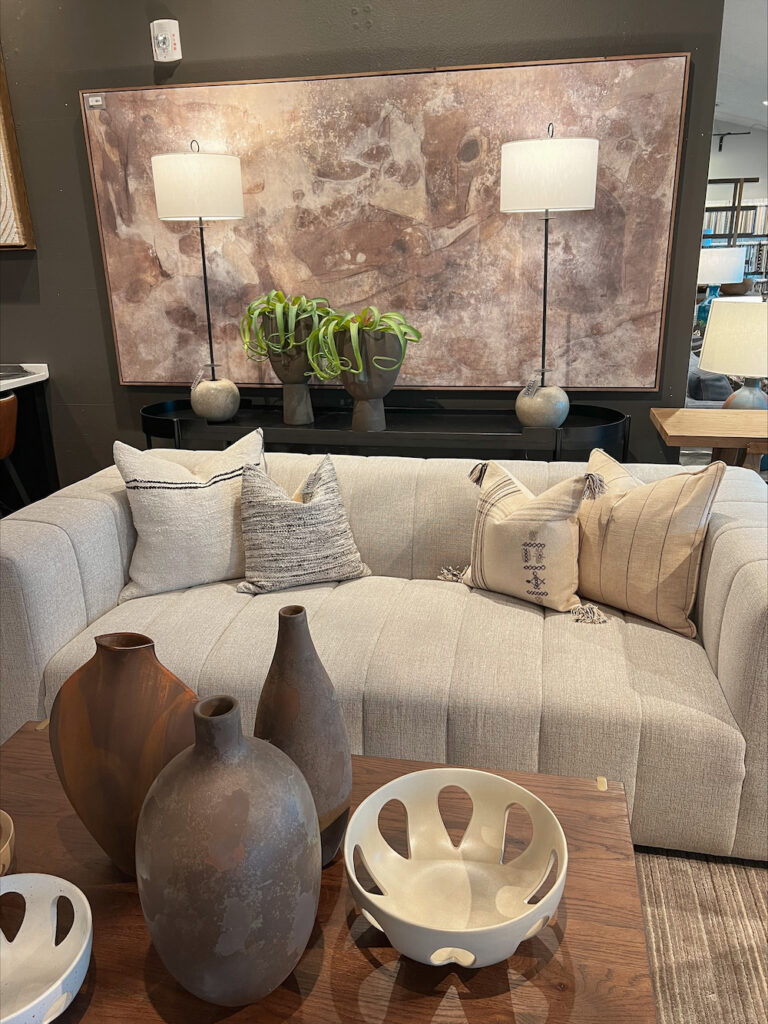 Upholstered Furniture
Regular care: Vacuum and rotate/flip cushions weekly.
Spill care: Blot spills immediately using clean towels.
Follow manufacturer's fabric care guidelines when cleaning and treating stains.
With the wide range of fabrics available today, upholstery care varies tremendously. Be aware of the cleaning code on your specific fabrics, some can only be cleaned with a solvent-based cleaner. Other fabrics are more forgiving—spots can be cleaned with mild detergent in water. The rule of thumb is to use the gentlest cleaning product and technique available.
Avoid applying noncommercial scented fabric fresheners, neutralizers, and fabric protectors. Also avoid spraying any household chemicals near upholstery.
Wood Furniture
Regular care: Dust regularly with dry cloth.
Spill care: Wipe up spills immediately. If needed, clean with mild, soapy, warm water, followed by immediate drying with a clean, soft cloth.
Protection: Some wooden dining tables may warrant waxing every year or so.
Avoid using silicon waxes, lemon oils, or other shiny polishes. Use felt pads on the bottom of items or use accessories with rubber bases, feet, or bottoms, to protect your finish.
Avoid placement on air vents, humidifiers, fireplaces, and direct sunlight. All of these can have a drying and/or bleaching effect. Fluctuating temperatures can cause wood to swell and shrink, so an environment with consistent temperature and humidity is recommended.
Leather Furniture
Regular care: Dust, fluff cushions, vacuum as needed.
Spill care: Blot spills immediately. Wipe with a barely damp cloth. Stubborn stains can be washed with a mild solution of non-perfumed, undyed soap and clear, lukewarm distilled water. Then rinse, wipe well, and air dry. Do not dry area using a hair dryer or any other heat source.
Butter, oil, or grease spills should be wiped with a clean, dry cloth. Spot should dissipate into the leather in a short period of time.
Protection: Purchase a leather cleaner so you have it handy in case of spills.
Avoid saddle soaps, oils, abrasive cleaners, perfumed or dyed soaps, furniture polish, varnish, detergents, ammonia, or harsh commercial cleaners, as they can damage and streak the leather.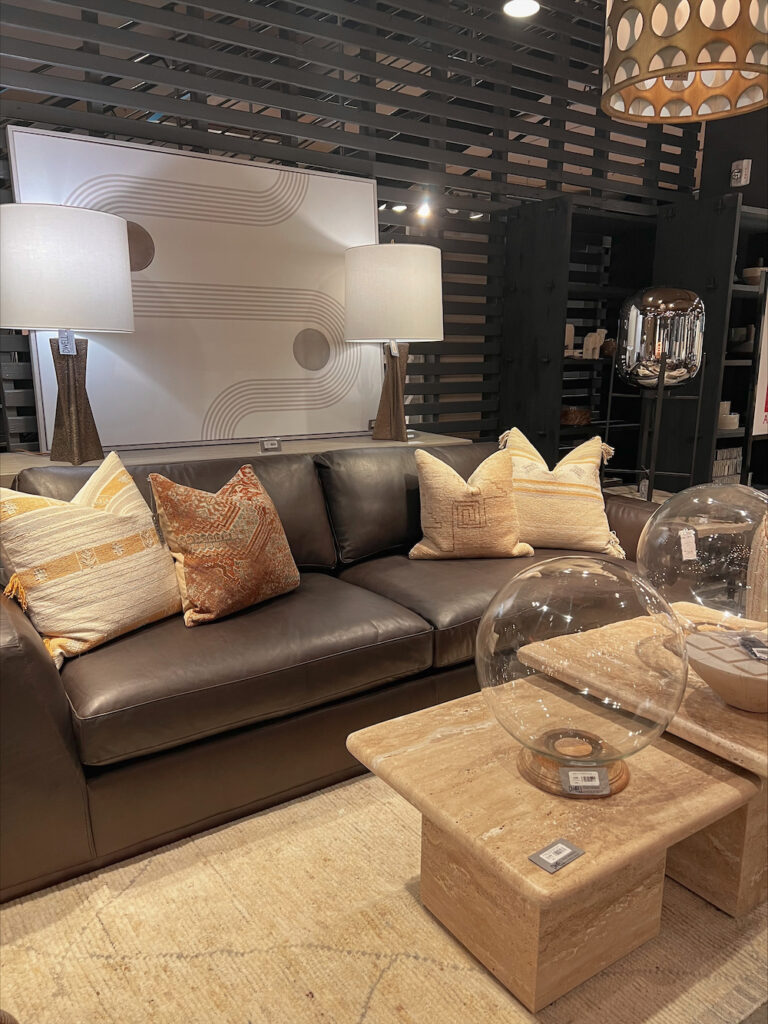 Area Rugs
Regular Care: Vacuum without beater bar, in same direction.
Spill Care: Clean spills immediately by blotting the stain with a clean white cloth.
Protection: Use a professional area rug cleaning expert.
Avoid running the vacuum over fringes at the ends of rugs as this will cause fraying. Use the handheld attachment to clean the fringes. If your rug has serged/finished edges, refrain from continuously running the vacuum over the edges, as this will loosen the fibers and cause them to deteriorate. For more area rug tips, check out this blog post.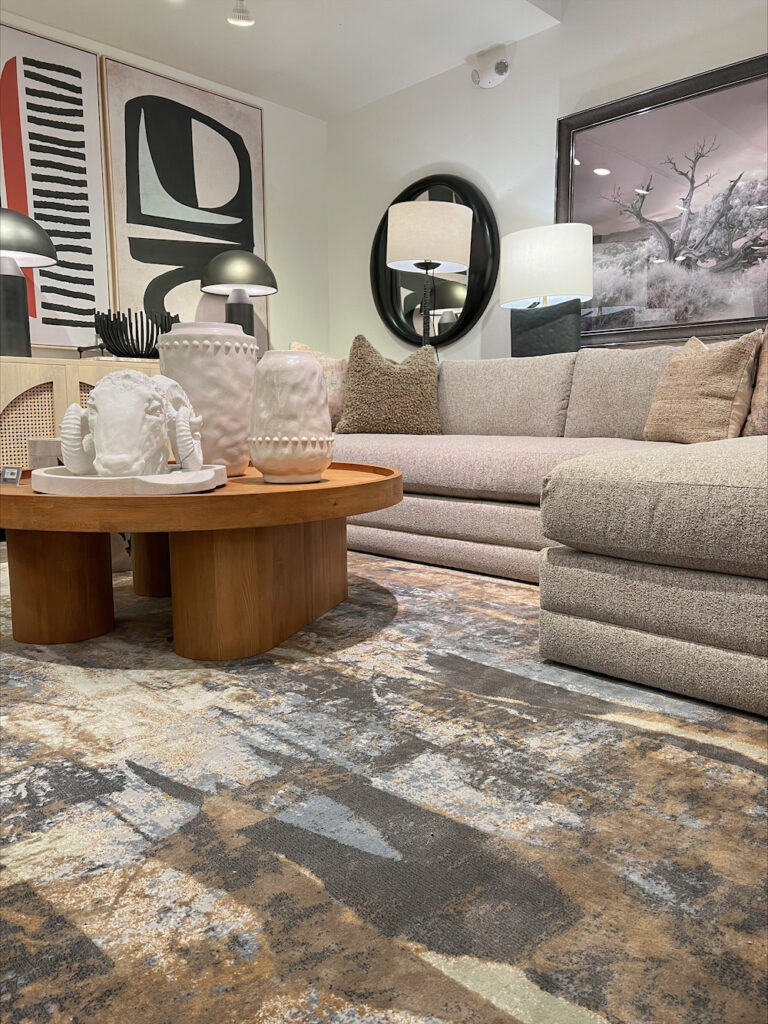 Furniture Storage
If you need to store furniture, cover it to prevent dust from settling into fibers or onto the surface. Leather furniture remains in best condition when it is stored at room temperature. Keep it dry. Avoid damp, musty basements or rooms, as wood, leather, and upholstered furniture can pick up that smell.
Your fantastic new furniture from Dwell Home Furnishings and Interior Design can look great for many years. Let us know your questions about furniture care, and stop by to see if there's something in the showroom that inspires you!