Balancing the Small Details and Big Picture
Jackie and Timothy's partnership began before their time at Dwell. The two had collaborated at another design firm and a year after Jackie had made the switch, she reached out to Timothy to join her team. Since then, Jackie and Timothy have completed countless projects together, positively impacting the lives of their clients over the past two years.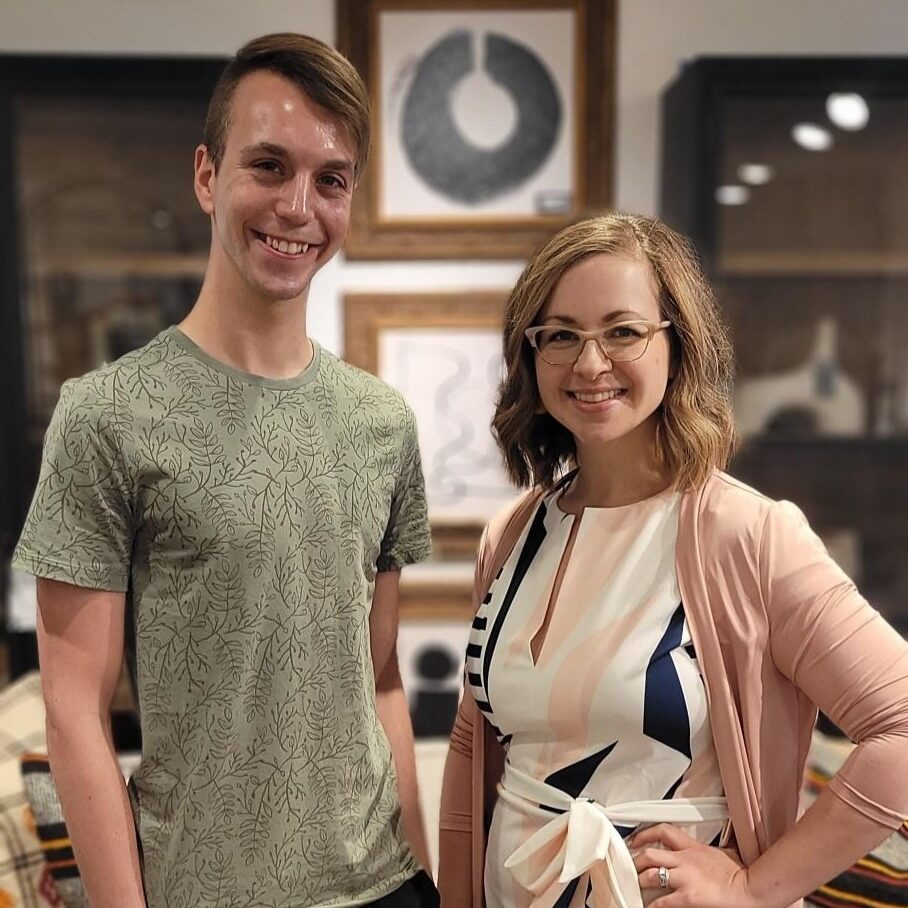 At the start of their partnership, Jackie would often lead the projects and Timothy took on other necessary tasks while learning and adapting to the team format. This determined what each of their roles would be for later projects. Jackie and Timothy have adopted a "divide and conquer" work strategy for their projects. By working on the same design project at the same time, the duo can accomplish all the necessary tasks quicker and with greater attention to detail.
Each design project begins with an initial meeting in the Dwell showroom to get to know the individual needs of the client. The next stage involves a trip to the client's home for Timothy to get measurements and for Jackie to evaluate the current space.
After returning to the showroom and design center, Timothy draws up the floor plan and creates renderings depending on the scope of the project while Jackie sources the products. The two collaborate on what furnishings would work best for the space and then start pulling fabrics and materials together.
"I admire Timothy's technical skills and how quickly he can put together any vision I throw at him. He is also great with clients and is also able to easily grasp their ideas for their home," Jackie said.
The design team value each other's opinions and can brainstorm solutions to get the best result for the client. The team format can help them come up with unique solutions based on the client's home, personal style, and lifestyle.
Transitional Luxe
Jackie and Timothy collaborated on refurnishing a Cedar Rapids home's dining room and open-concept living room. The project resulted in a cohesive, comfortable space.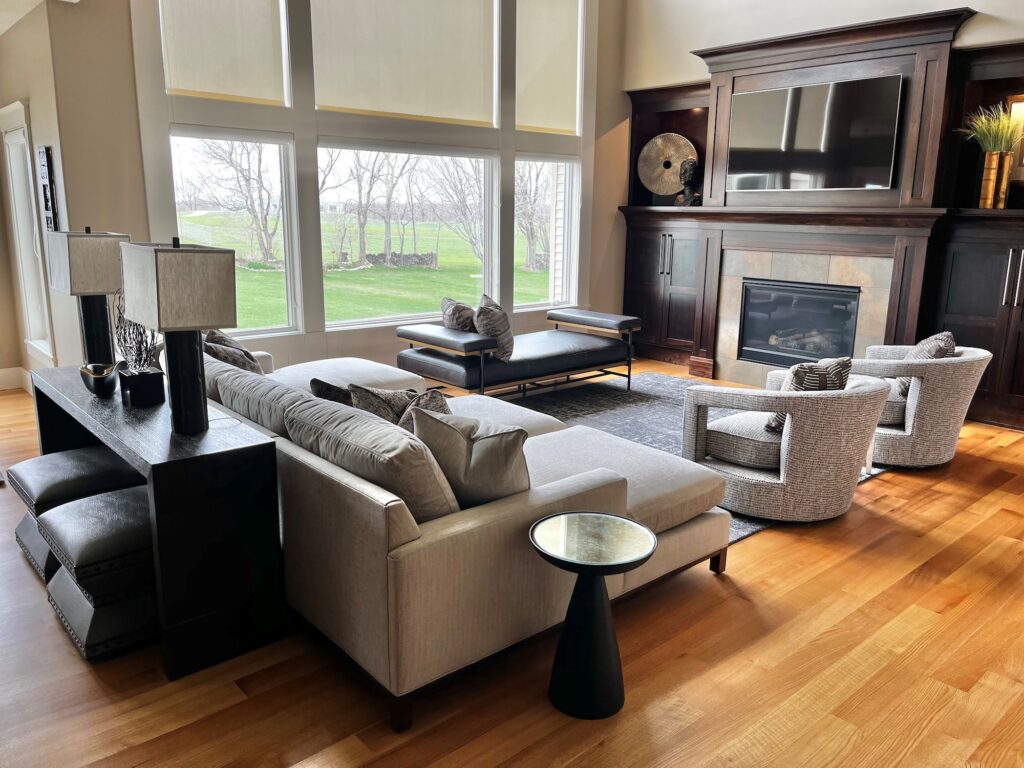 "I love that Jackie is always challenging herself creatively. She always puts lots of thought into creating spaces that are not only beautiful but also functional," Timothy said. "I also admire how she never loses her style as a designer – every project is unique to the space and client, but they always have Jackie's signature design touch. I never get tired of learning from her!"
The team is currently working on a full home build project where they are both able to utilize their skills. By working from the ground up, they are able to make the home more cohesive by helping choose fixtures, finishes, and furnishings while keeping the concept in line with the client's personal tastes.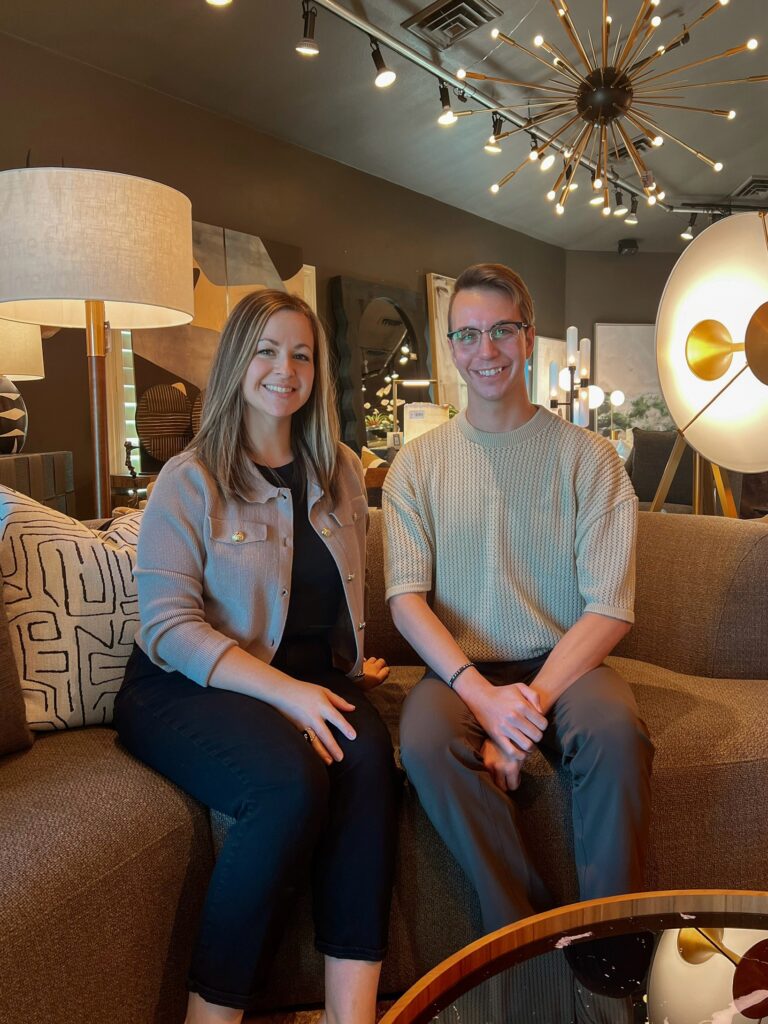 Working as a team has had many advantages for Jackie and Timothy. With differences in personal design styles, the partners navigate the varying tastes of their clients while providing cohesion within projects.
Whether you're looking to update your décor, renovate your home, or do a new build, Dwell Home Furnishings and Interior Design offers quality furnishings and accessories as well as personalized interior design services. Contact us for your personal interior design consultation.