A Lotta Neat Ain't That Neat | How the Showroom Translates to your Home
Dwell Home Furnishings and Interior Design is a store. It's not a house. But our goal is to make it feel as much like a part of your home as possible. When we talk to customers who walk into our showroom, we often hear, "I'm here to be inspired." That inspiration begins in our showroom.
What does "a lotta neat ain't that neat" mean?
At Dwell Home Furnishings and Interior Design, it's our goal to define focal points and offer pieces of interest without creating a space that's overwhelming. When we go to the market to purchase pieces for the showroom, this is at the forefront of our minds. We aim to create a balance between background pieces, functional pieces with good bones but a more neutral appearance, and pieces of interest, the accent pieces that really bring the wow factor.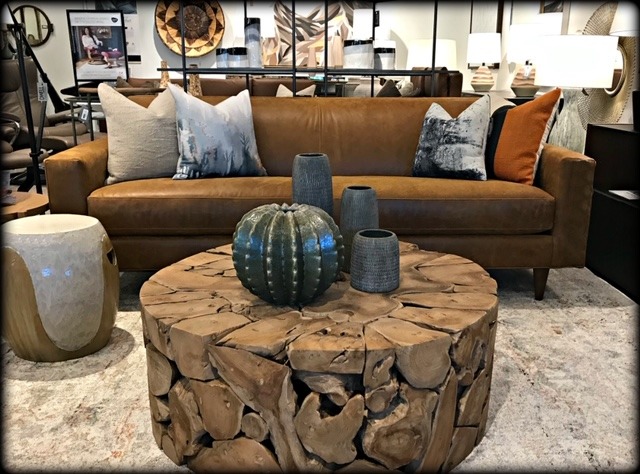 Our goal in incorporating background pieces is not for customers to overlook them, but to support the accents and strengthen the design as a whole. By striking a balance within each vignette on our floor and evenly distributing bold design, customers can move through our showroom and get a visual representation of how each piece will work in their home.
How do we fight the temptation to put a lot of neat all in the same place?

The urge to surround yourself with your favorite things is a very natural tendency. There's a good chance if you fall in love with something, you'll want more of it in your home. It's our job as professionals to help you elevate those favorite pieces of furniture or artwork instead of losing them in the noise.
The best way to do this is by providing a visual representation. Most of the time, as consumers, we don't know what we want until we see it.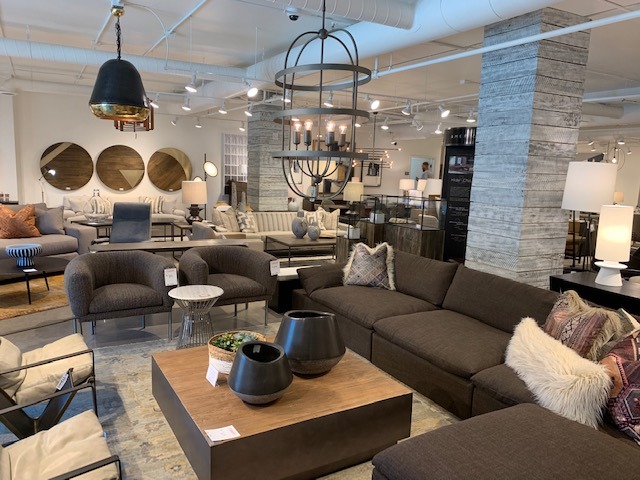 Making the space work
If you're having trouble making something work in your space, we're happy to sit down and talk you through it, but things just make more sense once you see them. With the help of our showroom, we can take the piece in question and move it to a different vignette or borrow an additional piece from somewhere on the floor and bring it into the space where it belongs. This way, we can address any questions or concerns you may have in a way that makes sense to everyone.
In what area of interior design is it easiest to forget the importance of "a lotta neat ain't that neat?"
We see it most commonly with lighting, artwork, and rugs.
Lighting is an invaluable tool when it comes to elevating accent pieces in your home and establishing a mood. Because of this, accent lighting must be used in just as much moderation as those pieces you wish to highlight. It must be balanced between the light that serves an overall functional purpose and task lighting, the light that illuminates the spaces where we read, cook, get dressed, or do our work.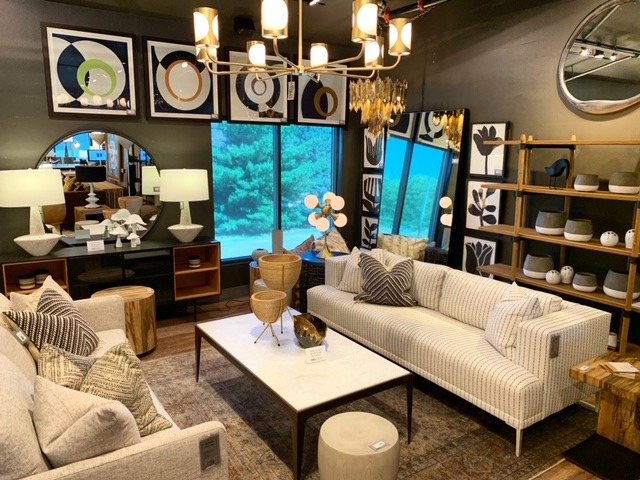 Rugs and art go together because, in many ways, rugs are art. Great rugs are often a rich combination of colors and textures. They make excellent accent pieces for this reason, but they should be thoughtfully considered when setting the design for a room.
Artwork is a favorite when it comes to accent pieces. It's what our eyes land on when we come into space, whether it's the first time or the hundredth time. A lot of people tend to choose many small pieces of artwork as opposed to going with fewer big pieces, so it's easy to get carried away.
But what if I want to fill my home with pieces I love. Can I do that without sacrificing tact?
Of course—everything is relative.
If you love rugs and it's your dream to fill your home with gorgeous, hand-knotted silk rugs from all over the world, then it's our number one goal to help you achieve that look. The same goes for artwork. "A lotta neat ain't that neat" doesn't mean that you can't have a lot of what you love. We simply adjust and move the spotlight. We scale everything else back with a focus on functional pieces that hold the look together and create a space that not only works; it boosts your personal style.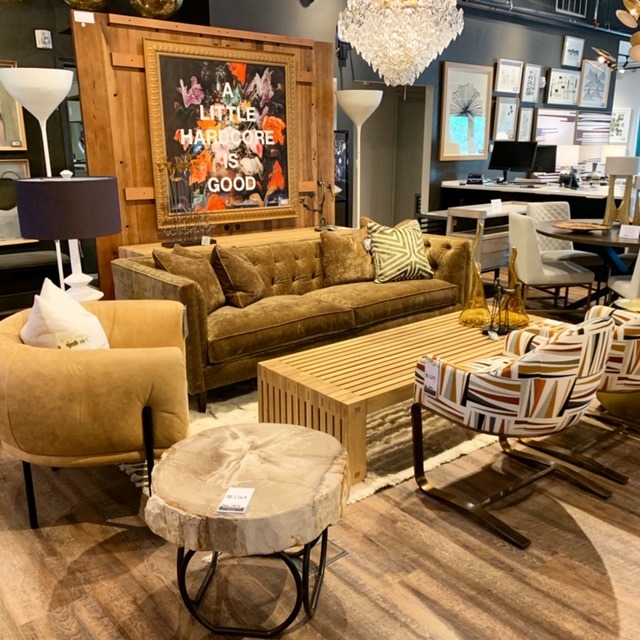 If you would like to speak to the Dwell Home Furnishings showroom staff about what we do and what we have to offer, don't hesitate to contact us.