8 Ways to Redecorate a Room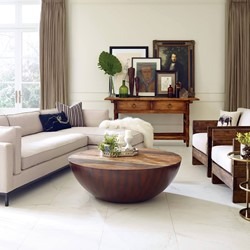 1. Accessorize Your Table Tops – Find a couple of conversation pieces to set on a table or bookshelf. The right home accessories can add interest to a room. Blank table tops are not intriguing, but the right mix of statues, decorative platters or candle holders can dress up a room and give any room a more eclectic look.
2. Hang Some Wall Art – Whether you keep it with a theme, or just hang random pieces of wall art and photos that you love, your house will feel more like home with the right wall art. You will want to make sure that even if they do not follow a theme, the wall art that you choose all complement each other.
3. Put Down An Area Rug – You can add texture to the room or if your furniture is neutral, an area rug is a great way to add a little more color. Area rugs can create a nice foundation for an otherwise bland-looking room, without replacing all of the furniture in the room.
4. Window Treatments for a Little Shade and Color – Block the bright sun while using new shade, blinds, curtains or drapes to accessorize the room. Whether you choose a bold or muted solid color, or want to mix it up with a print on your window treatment, your windows can be dressed up as an eye-catching focal point in your room. If your room has a great view, use window treatments to draw attention to the beautiful outdoors.
Hang them high – Close to the ceiling or crown molding
Hang them wide – To cover the entire window frame, make sure window treatments go 4 to 6 inches past the side of the frame to make the window appear larger.
The longer the better – In low traffic areas, you can actually allow the curtains or drapes to puddle on the floor, while in high traffic areas you will want to stop just short of the floor so the fabric does not pick up dirt.
5. Change the Ambiance with New Lighting – Glass chandeliers, rustic lamps, or modern contemporary lighting can help define your style. Dimmers can create a romantic mood, or a floor lamp in the corner will offer the perfect light for reading. You can choose lighting that best suits your style, and your home's character.
6. A Colorful, Comfortable Chair – You might want most of your furniture to be neutral in color or style for the sake of being adaptable to styles over the years, but sometimes a colorful chair or fun upholstery design can be just what a room needs to feel like it's your own style. Mix a cool chair with a few of the other suggestions, and your room will have its own unique flare.
7. Warm Up the Wall Paint – White walls can be pretty drab, but choosing a great wall paint color for your wall, or even a neutral along with an accent color can change the dynamics of a room.
8. Organize with Shelving or Unique Baskets – We all have a little clutter sitting around, but all of that can have its own place with the right organization system. Drawers are great, but people default to "the junk drawer," so a combination of shelving and baskets might be a better option. Your belongings and paperwork will be easily accessible, but will still be organized in a system that looks great.
A Combination of Interior Design Ideas
You may not be able to tackle everything at the same time, but if you have a vision keep making changes to your space until it is exactly as you want it.
If you need help or are looking for unique wall art, home décor or furniture, come to Dwell Home Furnishings & Interior Design in Coralville and check out the wide variety of furniture and décor.