3 Approaches to Your Spring Room Refresh
We've all spent so much more time at home in the past couple of years, it's only natural that we're aching to refresh our homes for spring! Not only can you do your spring cleaning—you can take this time to refresh your décor, too.
We thought about three approaches to refreshing your home for spring, from making simple switches while you tidy up to rearranging spaces or working on walls, windows, and more. Through it all, you can turn to Dwell Home Furnishings & Interior Design for design advice and décor inspiration anytime you need it.
1. Tidy Up and Reset
While you're wiping the cobwebs out of the corner, think about how your current décor can be rearranged or rest for the season. What if you replaced all of the pillows and blankets with light, seasonal textures and colors? Could you take away some clutter to refine the feel of your living room? What special décor items could you replace or add to bring a fresh approach and stay on trend? Sometimes, the simplest changes make enough impact to make a room feel fresh and renewed.
Area rugs are a great way to change the feel of a room. Learn more about area rug selection.
One simple way to brighten any space for spring is through the addition of natural elements, such as flowers or greenery. That could be a vase full of tulips or flowering branches, or it could be in the form of a floral rug, pillow or throw. If you like houseplants, consider adding an adorable trio of succulents on a small table or a hanging a vining plant in a window.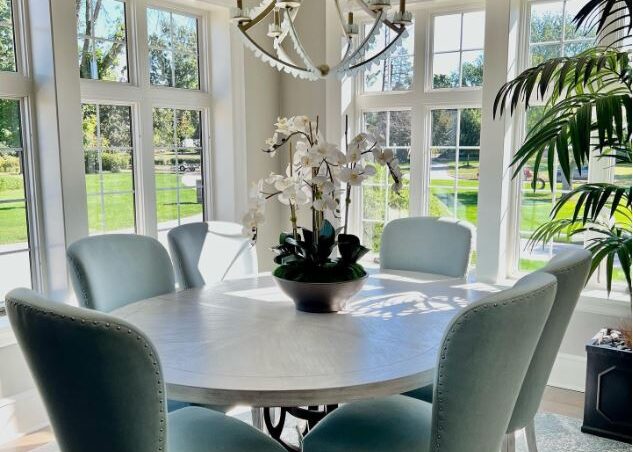 Consider changing out a photo or artwork on a wall with a blown-out floral or nature image. Do you have a stash of pictures tucked away in a closet or sitting on your phone or computer? Bring those into the light and consider getting a print made to inspire you and color your bedroom or office.
What else do you have available in your storage area? Now's the time to "shop" that area or to look at new options. Maybe that throw blanket someone gave you for Christmas could spruce up a reading corner. Or, you can switch out stored vases and decorative bowls to fill them with the fresh flowers or greens harvested from your yard.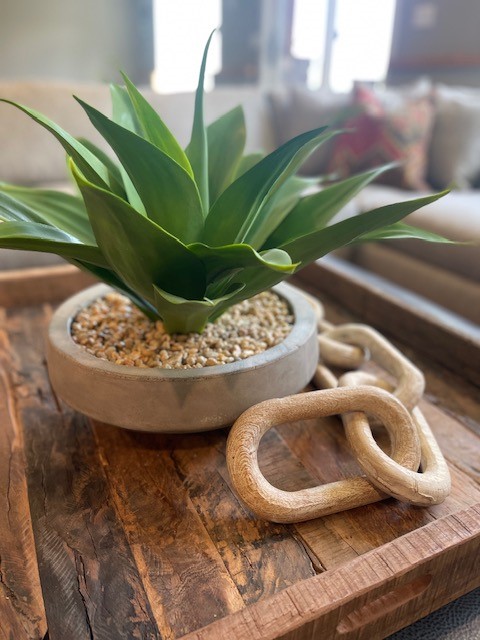 For the freshest, on-trend items, check out our showroom in Coralville, where you can get ideas and purchase items from our displays. You'll find everything from crisp, new pillows to glamorous decorative mirrors to one-of-a-kind centerpieces for your coffee table, dresser, or dining room table. See some ideas on our website, Instagram + Facebook, or call us to learn what just came in. We'd love to hear from you and see you!
2. Rearrange to Refresh
When was the last time you moved furniture around? Rearranging a bedroom, living room or office can transform your home from the same old space to one that provides new perspectives. We recommend planning your rearrangement on paper before lugging furniture around. Some graph paper and proportional cutouts of the furnishings and rugs can help you consider different plans. Online tools such as www.planyourroom.com can be fantastic for assisting with this process, too!
You may find that the new arrangement begs for a smaller and taller chair or calls for a dashing new side table. Perhaps your coffee table has seen better days. Trust us—even one new furniture item can transform the look and feel of a room. And when it comes to coffee tables, side tables, and chairs, there are hundreds of styles available today at Dwell Home Furnishings and Interior Design.
3. Work on Walls & Window Coverings
If you have the urge to take your spring décor refresh up a notch, consider painting and getting new window coverings. Paint offers an easy and affordable way to bring a room up to date. If you don't want to paint the walls a different color, could you add a sky blue tint to the ceiling? Or is there a vintage plant stand you can paint a spring color just to add that burst of spring? Paint can work wonders if you have the vision for it! It can add a pop of color bursting with the feel of spring.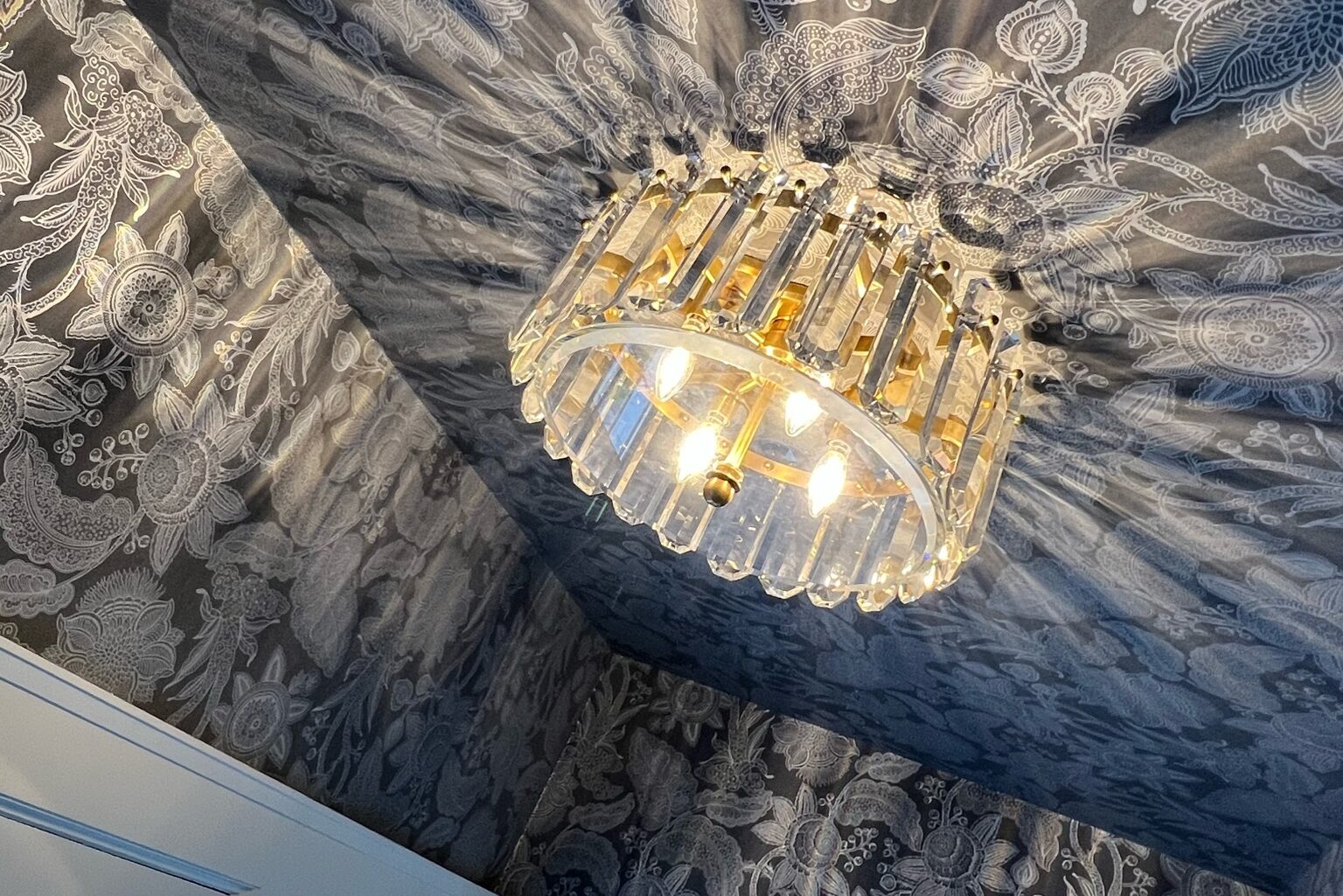 For windows, reach for light, airy fabrics and move away from heavy tapestries and velvet or velour. Cotton, linen, and sheer fabrics feel cooler and brighter. You can go floral with the pattern for a more literal seasonal switch or add a subtle natural design texture. Maybe it's as simple as changing or painting the hardware for the curtains.
Learn more about choosing drapery for your room from our blog post.
Blinds can make a tremendous impact on a room, adding functional light control along with design details. You'll want to make sure you manage the light levels as the spring days become longer and turn to summer, especially in an office or media room where TV or computer monitors are in play.
Anytime you have questions about updating your décor — whether it's a seasonal change or more permanent design project — be sure to ask our interior design team. Dwell offers quality furnishings and accessories as well as personalized interior design services. We work with you to make your space everything you want it to be. Let's refresh the appearance and the energy in your spaces together! Contact an interior designer or visit the showroom today.